Scottish Ambulance Service receives 10 million calls!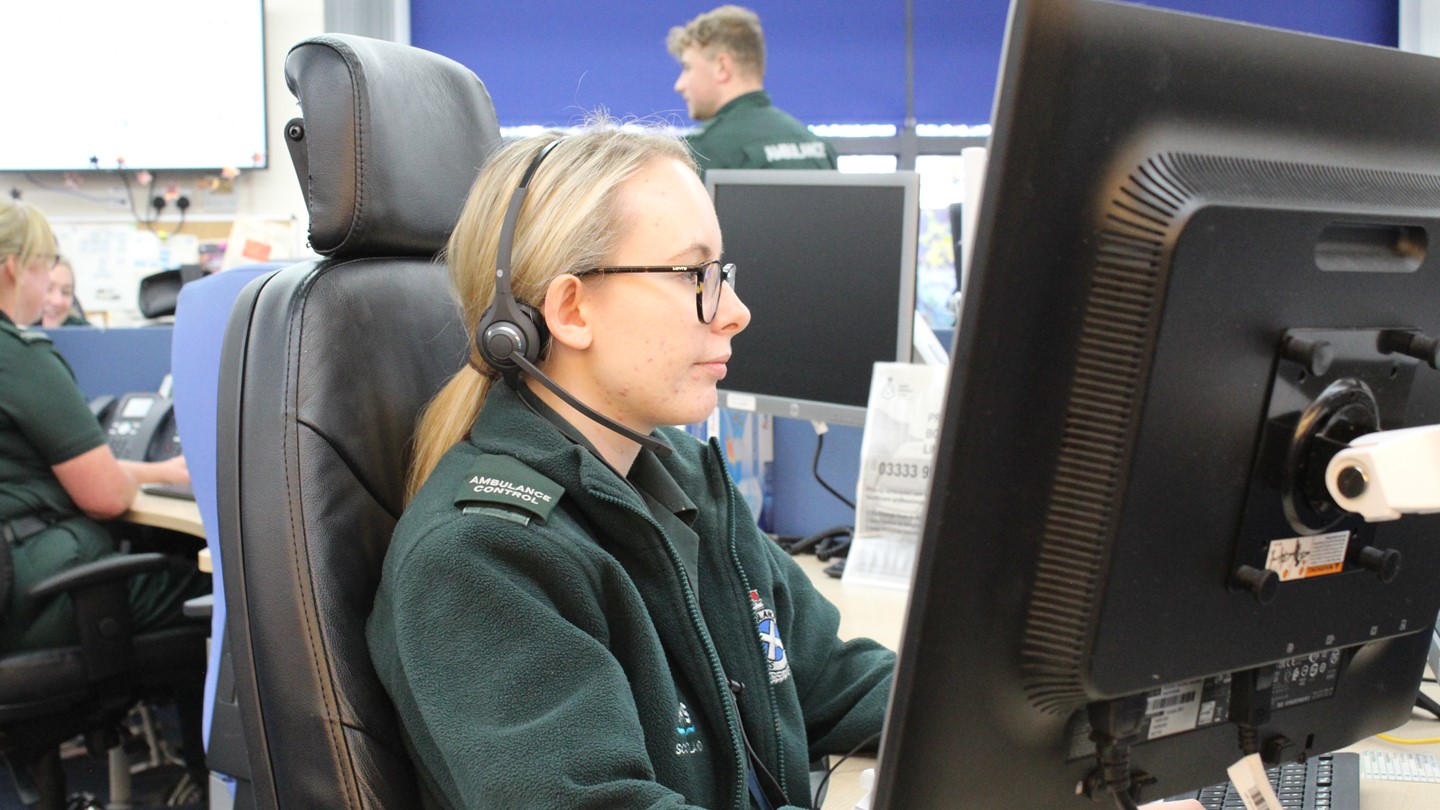 More than 10 million people have called the Scottish Ambulance Service (SAS) Ambulance Control Centre (ACC) in the past nine years.
The amazing milestone of 10 million was received on July 17 at 05:56 and was taken by East ACC call handler Melissa Hurst.
SAS uses a system to log calls called C3, which is a service operating system to record all incidents called into 999; this allows our clinical staff to review and offer support where appropriate and for our dispatchers to allocate resources when required.
It was introduced in 2006 and originally implemented into the three regional ACCs - Glasgow, Inverness and Edinburgh - which operated separately. In 2014, it was implemented nationally as the ACCs integrated into a national service; this is when the national incident count started.
Earlier this year, the Service launched its Integrated Clinical Hub. Using a multi-disciplinary network of skilled clinical staff, the Hub gives SAS the ability to provide a detailed consultation for patients whose initial 999 triage has ruled out time-critical illness. The hub operates 24 hours a day, to ensure patients receive the best possible response to their need when they dial 999.
Michael Dickson, SAS Chief Executive, said: "Our ACCs are an invaluable part of the Scottish Ambulance Service and this is truly a remarkable achievement. Thanks to all of our ACC staff who continue to provide such a crucial service.
"Whether these calls were for call handlers to deliver incredible care, for dispatchers to send the right resource to the scene as quickly as possible, or clinicians to assess and keep our patients safe, we are grateful and proud of all of our ACC staff for the outstanding service they provide to Scotland.
"Our Clinical Hub transformation is aimed at supporting more patients in communities to ensure patients get the right care, at the right time. The number of patients being cared for out with hospital Emergency Departments remains substantial and as we head into a challenging winter period, it's vital we find ways of delivering the right care for individuals and easing pressure on Emergency Departments."
Call handler Melissa said: "Taking the 10th million call puts it in perspective of just how many people have depended and relied on SAS to help and care for patients. It shows just how essential our service is for both the public and healthcare professionals and I'm thankful to be a part of it."
The milestone comes as the SAS ACC team recently won Call Handling Team of the Year at the Control Room Awards, and our control room received Accredited Centre of Excellence (ACE) accreditation for the excellent standard of its 999-call handling and supporting processes.