SAS Air Ambulance Service celebrates 90th birthday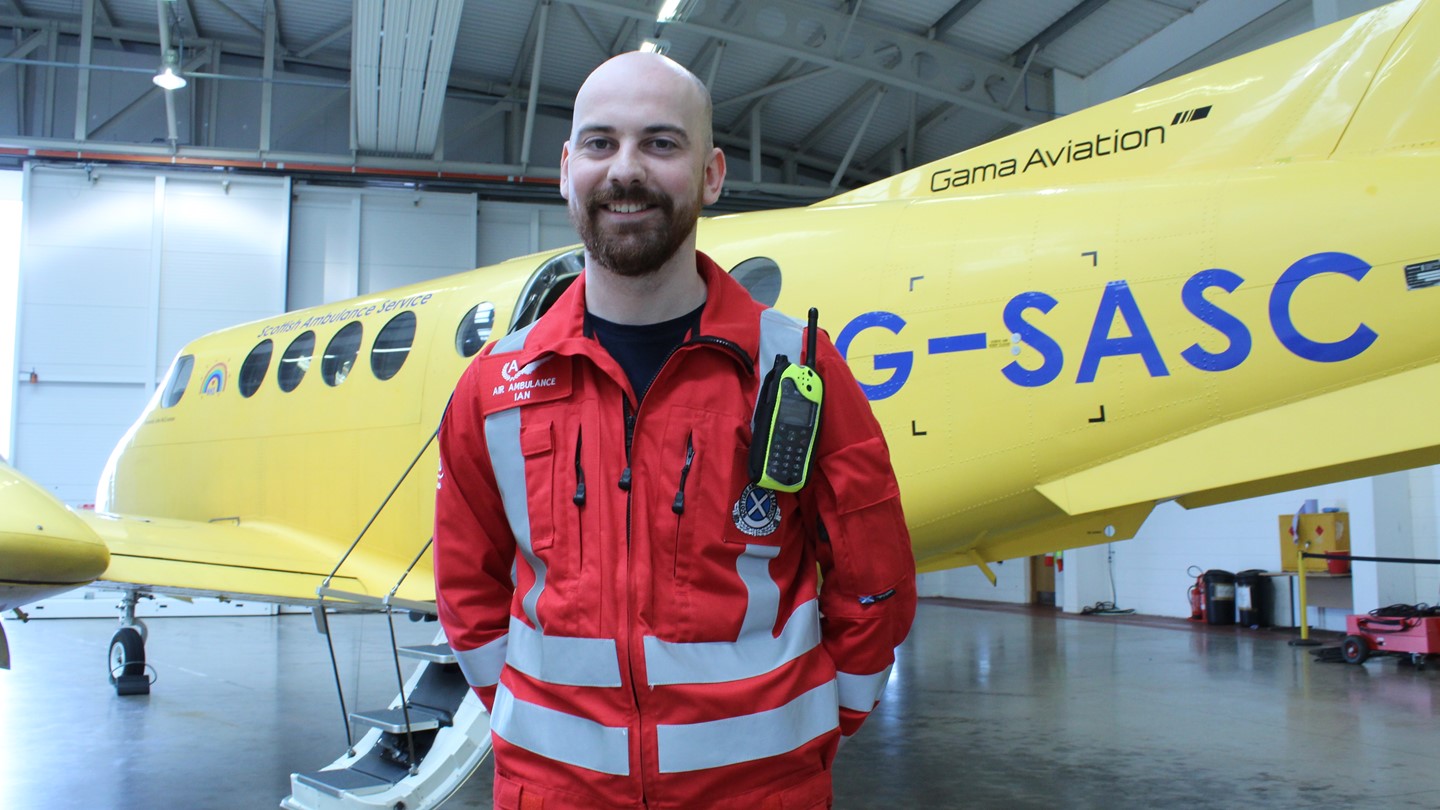 The Scottish Ambulance Service Air Ambulance is celebrating 90 years of providing vital life-saving services to some of Scotland's most remote and rural locations this week.
The first air ambulance mission was on May 14 1933 when a fisherman was evacuated to Glasgow from the Isle of Islay. There were several other flights that year, and in the years that followed.
Now 90 years later and fully funded in its entirety by the Scottish Government, the Service provides air ambulance support to both urban and rural communities across Scotland, as well as supporting the ScotSTAR retrieval teams – such as SAS's neonatal, EMRS and Paediatric Teams - and responding to 999 calls in a Helicopter Emergency Medical Service (HEMS) role.
A national multi-disciplinary team of paramedics, nurses, advanced practitioners, and doctors work together to provide health care to all areas of Scotland.
For the year 2022/23, air ambulance crews attended 4185 incidents - an increase compared to the previous year (2021/22) of 3,924 incidents and 3076 the year before.
Scottish Ambulance Service Chief Executive Pauline Howie said: "The Air Ambulance Service is a vital lifeline for communities across Scotland and 90s years of caring for patients across Scotland is an amazing milestone.
"I'd like to thank all those Air Ambulance staff who have served patients over these years, and all those current staff who continue to provide the very best care to patients, often in the most challenging of circumstances.
"The air ambulance network ensures the very best health care to remote and rural communities, carrying our routine transfers, attending emergencies, and assisting with paediatrics and neonates and their families."
The service is delivered through a managed contract of two helicopters; one based in Glasgow and one in Inverness and two fixed wing aircraft; one at Aberdeen Airport and one at Glasgow Airport. In addition to the four government funded aircraft, the service is supplemented by two helicopters provided by Scotland's Charity Air Ambulance (SCAA).
While the first flight took place on 14 May 1933, the Scottish Air Ambulance Service only became recognised as a public service in 1948 following the creation of the UK National Health Service. Until then, the hire of an ambulance aircraft was a private arrangement between patient and airline.
Recently, the Air Ambulance launched a re-procurement consultation, providing an opportunity for the public to help shape the future of the Air Ambulance Service. The consultation has welcomed responses from more than 1,500 patients, members of the public, healthcare professionals and stakeholders groups.