Ambulance staff to share base with SFRS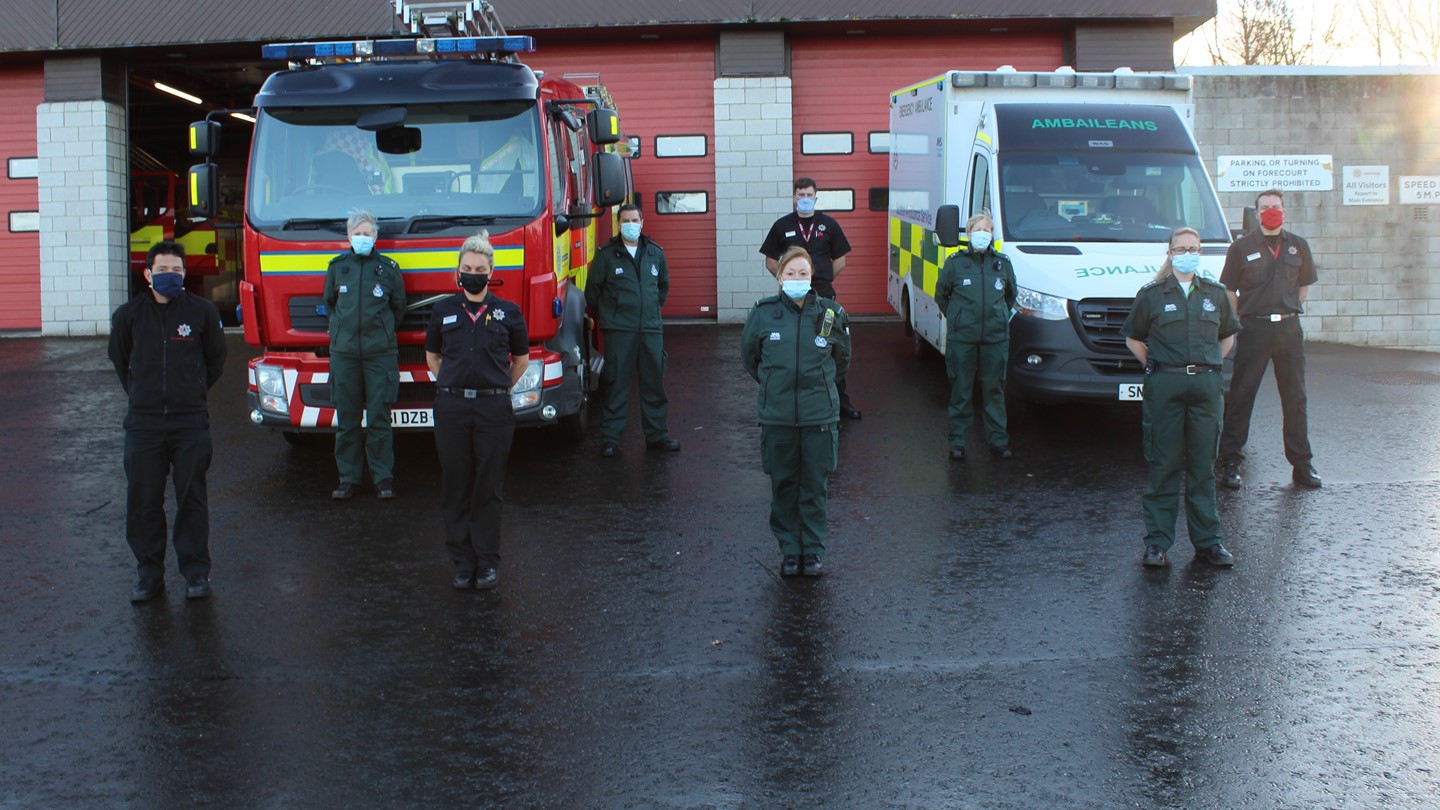 AMBULANCE service staff based in Linlithgow have relocated to Bo'ness Fire Station in a move which will benefit patients in the area.
A total of 11 Accident and Emergency staff, along with two A and E vehicles, will be housed at the fire station on Linlithgow Road from 30th November onwards.
Linlithgow Ambulance Station staff have been based at St Michael's Hospital since 1991, and the move has been earmarked for two years, receiving funding in 2019.
The new base at Bo'ness provides modern and improved facilities for the staff, who responded to more than 6,400 emergencies in the past year.
Clair Wright, Area Service Manager West Lothian, said: "We are delighted to have moved to this new base alongside our emergency services colleagues at the Scottish Fire and Rescue Service and look forward to working with them and building on existing relationships.
"There is now an aspect of multi-agency working and training that can take place between both services, improving patient care. This move ensures that we continue to provide the very best care to patients in these communities, as well as being a great new base for our staff."
David Sharp, Scottish Fire and Rescue Service Local Senior Officer for Falkirk and West Lothian, is pleased to welcome Scottish Ambulance Service to the site.
He said: "Sharing Bo'ness Fire Station facilities will enhance our ongoing partnership and enable us to plan, prepare and respond to emergencies in local communities.
"This is a positive step, which has been replicated in other parts of Scotland, and improves awareness of each other's capabilities as we work jointly to protect the public by providing the highest quality of response to those that require our assistance."
SFRS and SAS closely collaborated to ensure that the appropriate steps were taken prior to the move regarding COVID government guidelines, social distancing and infection control procedures.