Tribute to Scheduled Care Staff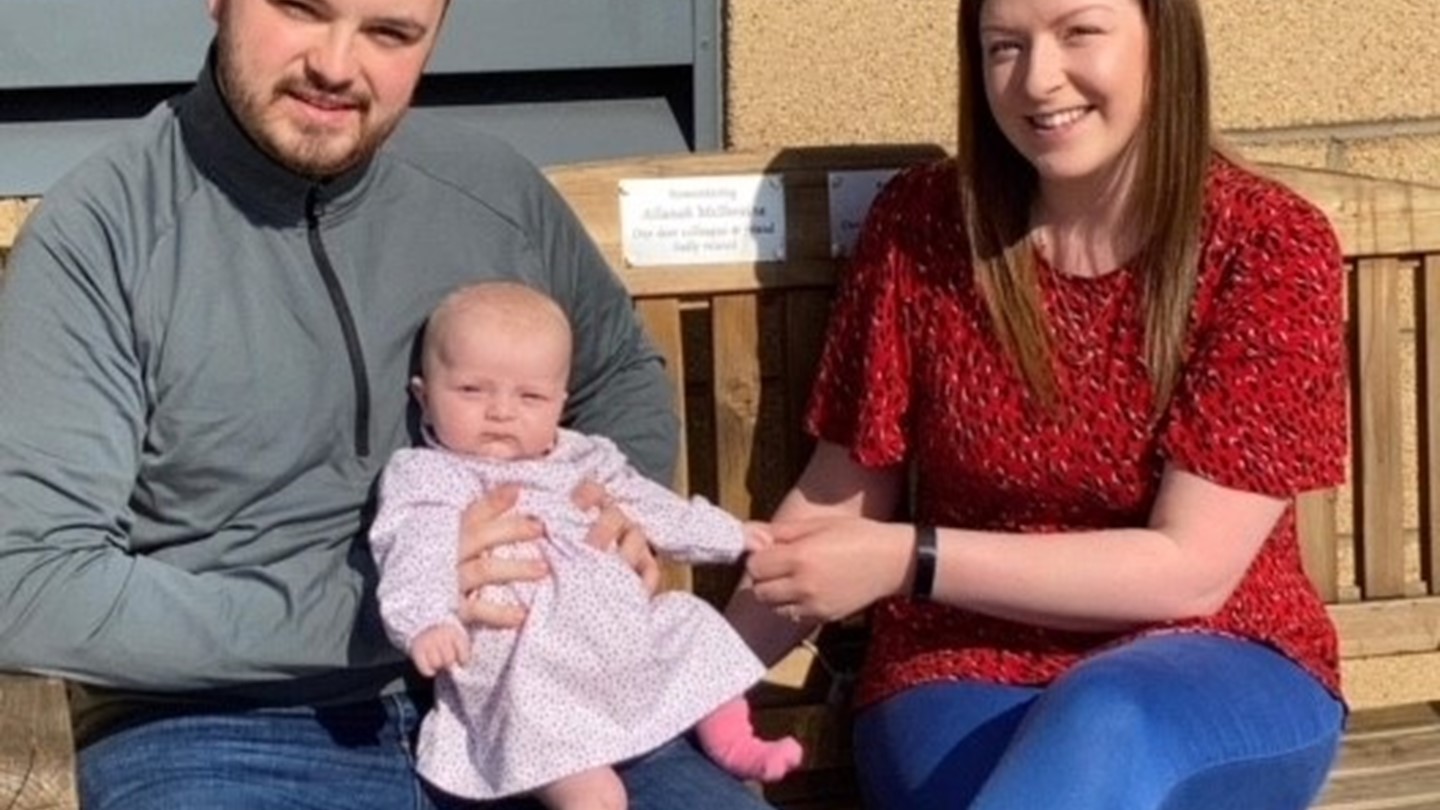 To pay tribute to Jim and Allanah, the SAS Scheduled Care team arranged for plaques to be attached to the bench.
Allanah's son John and Daughter in law, Laura, both work on the East Scheduled Care team. Laura has worked with SAS for many years and John only joined us last year after Allanah passed away.
Laura said: "It means a lot to the family – it keeps her legacy going on. She is absolutely missed. It was really nice to visit the bench.
"I love working in Scheduled Care. It's a vital part of the Service and I'm proud to work for them."
John and Laura, along with their daughter Lana, recently visited the bench (pictured)