Youngster raises money for life-saving equipment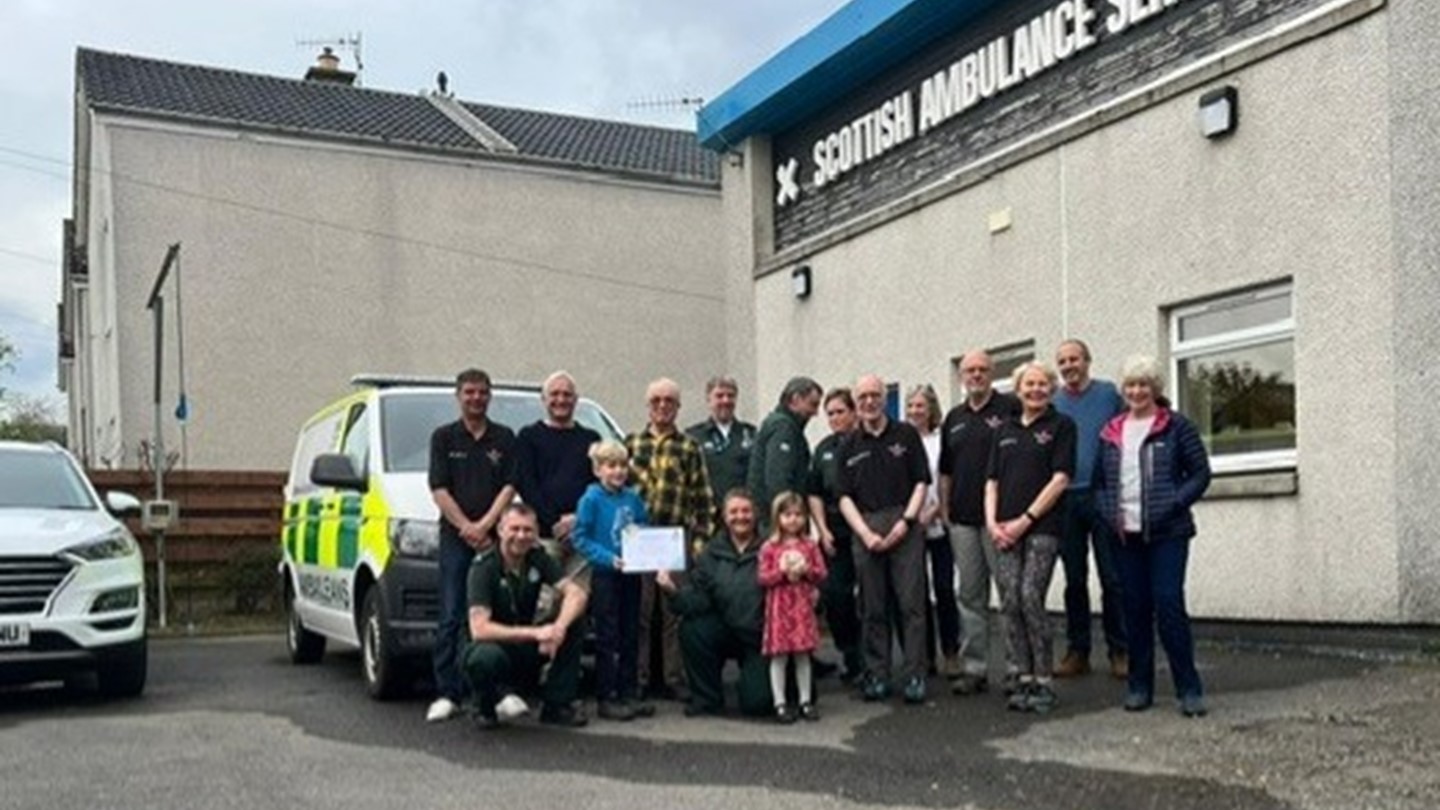 Young Hector Forrester decided to take things into his own hands when he heard that the Public Access Defibrillator (PAD) at his school needed some replacement pads.
The school didn't have the funds to replace the pads, so Hector decided to raise the money himself, by making and selling his origami – at a minimum donation of £1 per creation.
Several weeks and dozens of origami creations later, Hector went along to the Peebles First Responder's (CFRs) training night to present them with the money he had raised, a whopping £147. Hector's fundraising will buy a new set of Adult pads for the defib and, for the first time, a set of Paediatric pads – very important given the defib is located at a primary school.
Alongside supporting the Scottish Ambulance Service by attending critical calls, such as Cardiac Arrests, Peebles Community First Responders also maintain 12 of the 20-odd Public Access Defibrillators in Peebles, including the one at Priorsford School.
The Circuit, which is a joint venture between The British Heart Foundation and the Ambulance Service, contains details of over 5000 PADs in Scotland, 20 of them are in Peebles.
You can find where your nearest defibrillator is using this link.
Over the past few years, there have been some brilliant local initiatives to raise money and install PADs all over our town, but the work doesn't stop once the PAD is installed.
They need regular checking and the sticky pads and batteries need replacing every few years. When a PAD is registered on The Circuit, 'Guardians' are identified and are kept informed when the PAD is used or needs checking. It also means that when someone calls 999, the Ambulance Service can direct the caller to the nearest PAD and provide them with any access codes needed.
Keeping our PADs looked after and accessible could be a matter of life and death for somebody in our community, so if you own a defibrillator or are aware of one that isn't listed on The Circuit, please encourage the owner to register it.

If you would like to know more about Peebles Community First Responders, getting some basic life support training for a local group or have a PAD that you would like some help with maintaining, contact peeblesfirstresponders@gmail.com.