Colleagues of SAS staff member who passed away walking West Highland Way for charity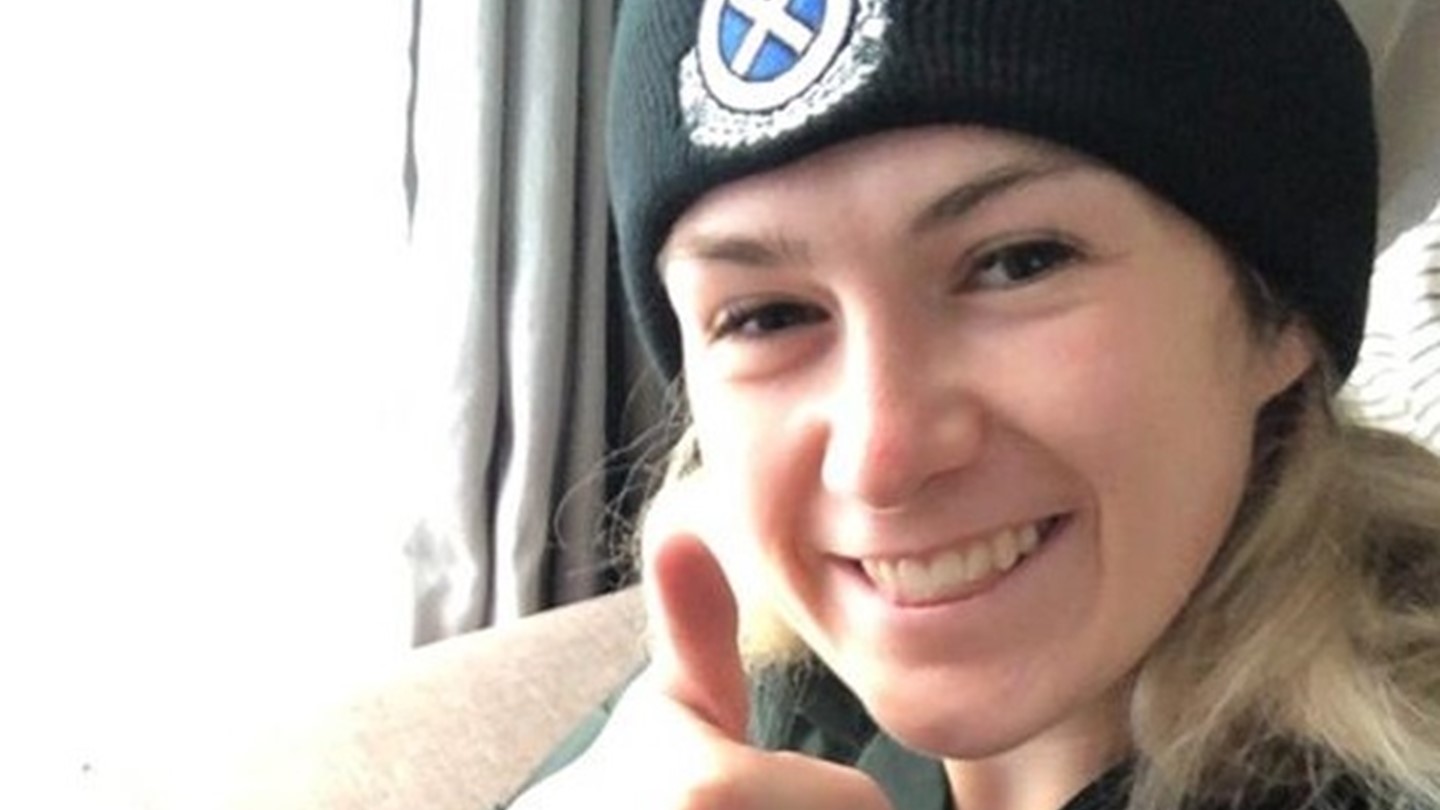 Nine Scottish Ambulance Service (SAS) colleagues are raising money for the cancer charity that supported their friend and colleague, Meadhbh Cameron before she passed away.
Meadhbh, a paramedic who worked out of Clydebank Station, was diagnosed with a rare form of lung cancer last September. After receiving chemotherapy, doctors informed her two days before Christmas she had six to eight weeks to live. She passed away on March 11, aged 24.
While in hospital, the Teenage Cancer Trust at the Beatson Cancer Centre provided Meadhbh with expert and compassionate care including arranging her wedding to partner Lee Cameron.
A group of Meadhbh's colleagues from across Glasgow are walking the West Highland Way to raise money for the charity setting off on 21 August.
Nicole Green, Paramedic at Clydebank Station said:
"We are raising money for the Teenage Cancer Trust who provided amazing support to Meadhbh and her family during her time in the Beatson.
"They made it possible for her to get married to her husband, Lee, as well as caring for her throughout her illness."
Meadhbh began her paramedic training at Glasgow Caledonian University and was placed at Glasgow West station for 3 years as a student. 
When she qualified, she got a permanent position in Clydebank station, which is when her colleagues really got to know her.
Nicole added: "During her time at SAS she had a massive impact on everyone at the station with how bright and positive she was and had a natural ability for caring for patients. We all really miss her."
Nicole will be joined on the walk by Martin Nally, Euan Lindsay, David Kelly, Peter Smith, Joanne Verner, Maria Strain, Michelle Durham, and Ashley Campbell from SAS along with Meadhbh's dad Shamus who is flying over from Ireland to take part in the charity walk.
For more information and to donate visit: Scottish Ambulance Service Friends is fundraising for Teenage Cancer Trust (justgiving.com)