Congratulations to Queen's Birthday Honours colleagues
We want to offer huge congratulations to two of our colleagues, Billy Kinniburgh and Trevor Spowart, who have been awarded the Queen's Ambulance Service Medal in the Queen's Birthday Honours for their contribution to the Pandemic response.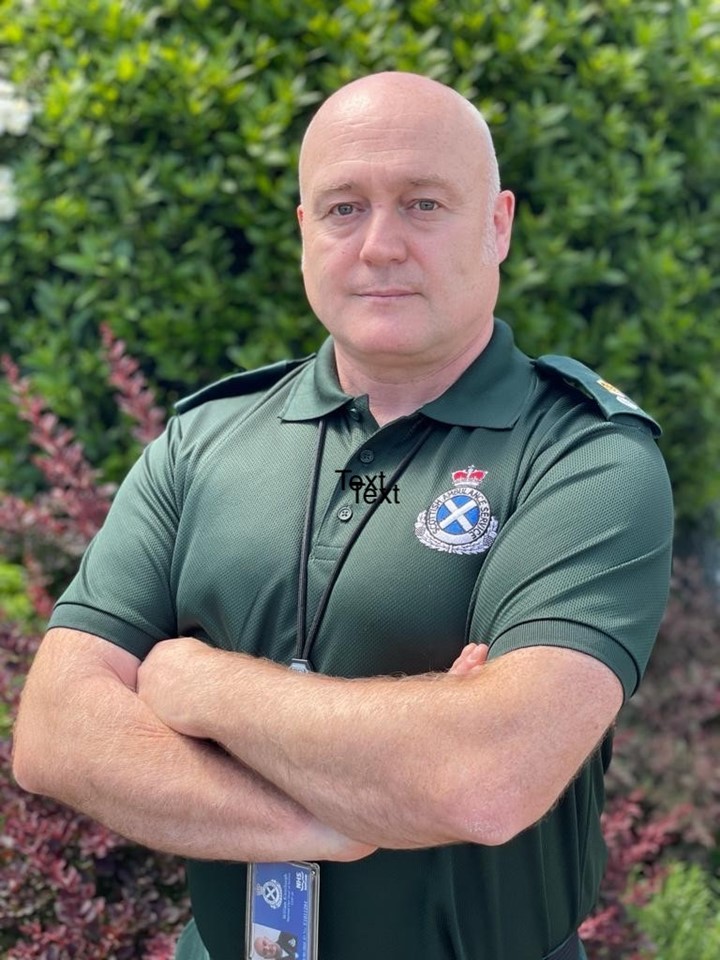 After a twenty-four year career in the army, Billy Kinniburgh joined the Scottish Ambulance Service in 2008 as a Trainee Ambulance Technician within the Special Operations Response Team (SORT). He qualified as a Paramedic in 2010, and from there was promoted to Strategic Operations Manager in 2017. When the pandemic struck, he was promoted to Head of Planning and Delivery for NHS Louisa Jordan, and for the Mobile Testing Units (MTU).
Billy says: "This is a completely unexpected and very humbling award. I am fortunate to be surrounded by a hugely dedicated, experienced, and supportive team, without whom the levels of success would have been unachievable. 
"I have experienced some extremely challenging periods in my working life, and it is fair to say that last year has been the greatest challenge of all. Without the support of my team and most crucially the understanding and support of my wife Laura and daughters Erin and Zara, it would have been infinitely more difficult to achieve the results of last year.
"Receiving such an award is a humbling moment for me, particularly when I look around and see the tremendous efforts that all my colleagues within the ambulance service have made in in the past year in support of the response to the Pandemic."
And Congratulations to Trevor Spowart, General Manager Fleet.
"I feel deeply humbled but proud that this reflects the fantastic work that the team around me and the many support services do every day to allow the Service to deliver outstanding patient care," he says. "The team I am fortunate to work with are so passionate about providing the best possible fleet to for Scottish Ambulance in a time when innovation and environmental improvements are giving so many opportunities."
Trevor joined the Service in 2008 as Regional Fleet Manager after twenty-five years working in haulage and heavy commercial vehicle maintenance. In 2013 he took up the role of General Manager Fleet. He's been married for thirty years to Lynne, with daughter Abby and son Aidan, and in his spare time is a keen biker and boater.