Crew thanked for helping to deliver baby in car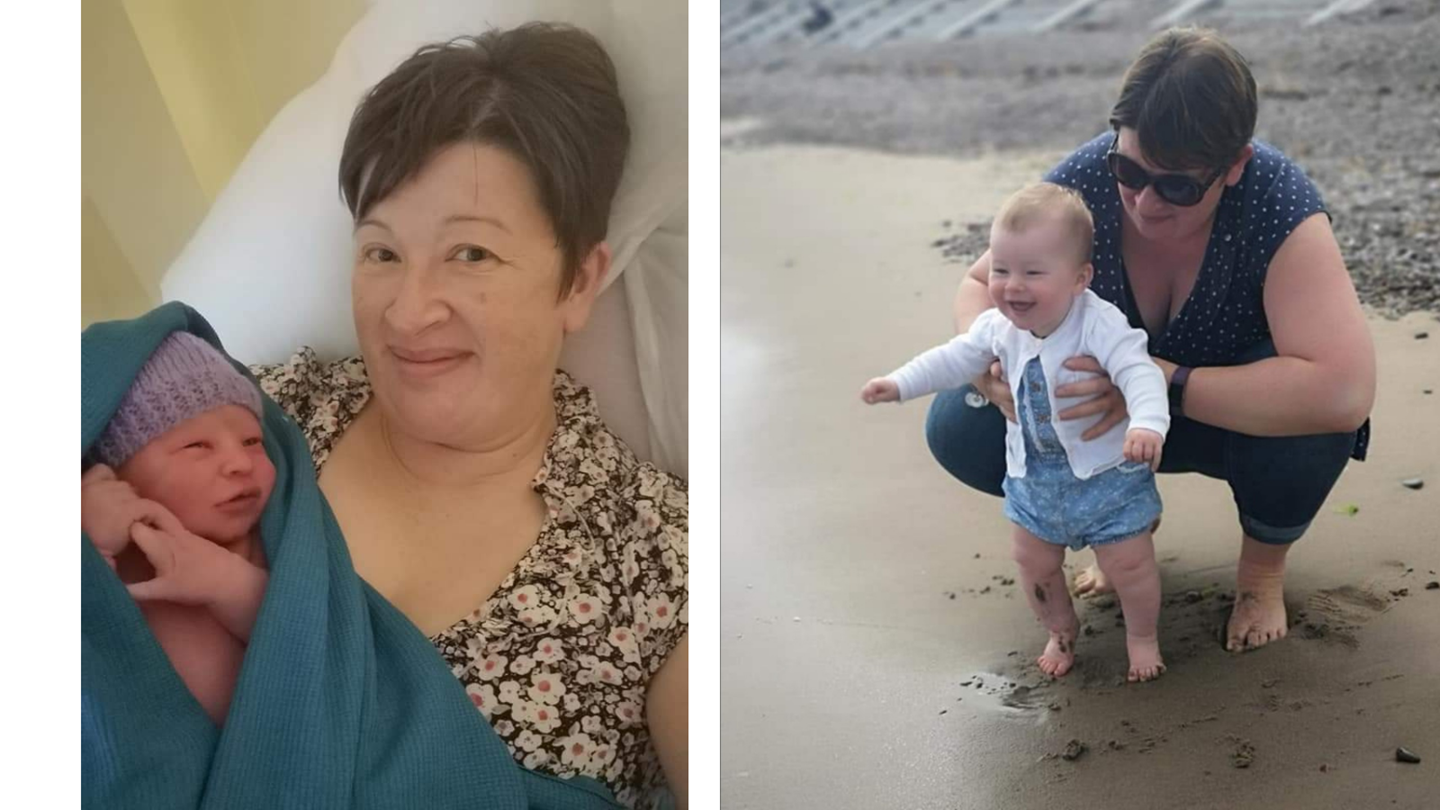 This World Patient Safety Day we're acknowledging our SAS colleagues who contribute to safe maternal and newborn care.
When Remony Mackie went into labour unexpectedly last October in a car on a busy road in Aberdeen, her husband pulled over and called 999. Just after Paramedics Rachel Brown and Karen Gill arrived on the scene, baby daughter Rowan was born, and Remony's husband helped to deliver the baby. Remony has offered her warm thanks to Rachel and Karen for their care.
"Karen and Rachel were travelling about four or five cars in front of us and got turned around therefore arrived at our car within minutes," says Remony.
"They were so professional and the care they provided was exemplary. I feel very strongly that they deserve recognition for the way they dealt with the situation. I am so grateful they were so close and appreciate everything they did for us in this unusual situation!"
Rachel recalls the incident:
We were tasked to attend a female in labour, in a car, on a busy Aberdeen road! We were virtually round the corner so were on scene within a matter of minutes. Remony's husband had managed to pull in and call 999. Little did he know he'd actually be assisting in delivery of baby Rowan, as she was born just as we arrived! We got Mum and baby safely out of the car and into our ambulance; both were well.
"I remember Remony being so calm, despite how quickly everything happened and it being in the public eye. There were a few cheers and a lot of clapping from passers-by when they realised what had just happened.
"We spent some time checking Mum and baby over before heading a couple of miles down the road to the maternity hospital. It had been a busy Saturday dayshift in the midst of Covid, but it was such a happy job to attend and it certainly brightened up our day.
"A few weeks after, we both received a card and pictures from the family letting us know Rowan was thriving and had recovered from her dramatic entrance into the world which was just lovely, a job I won't forget!"