SAS emergency responder represents Scotland at 6-a-side World Cup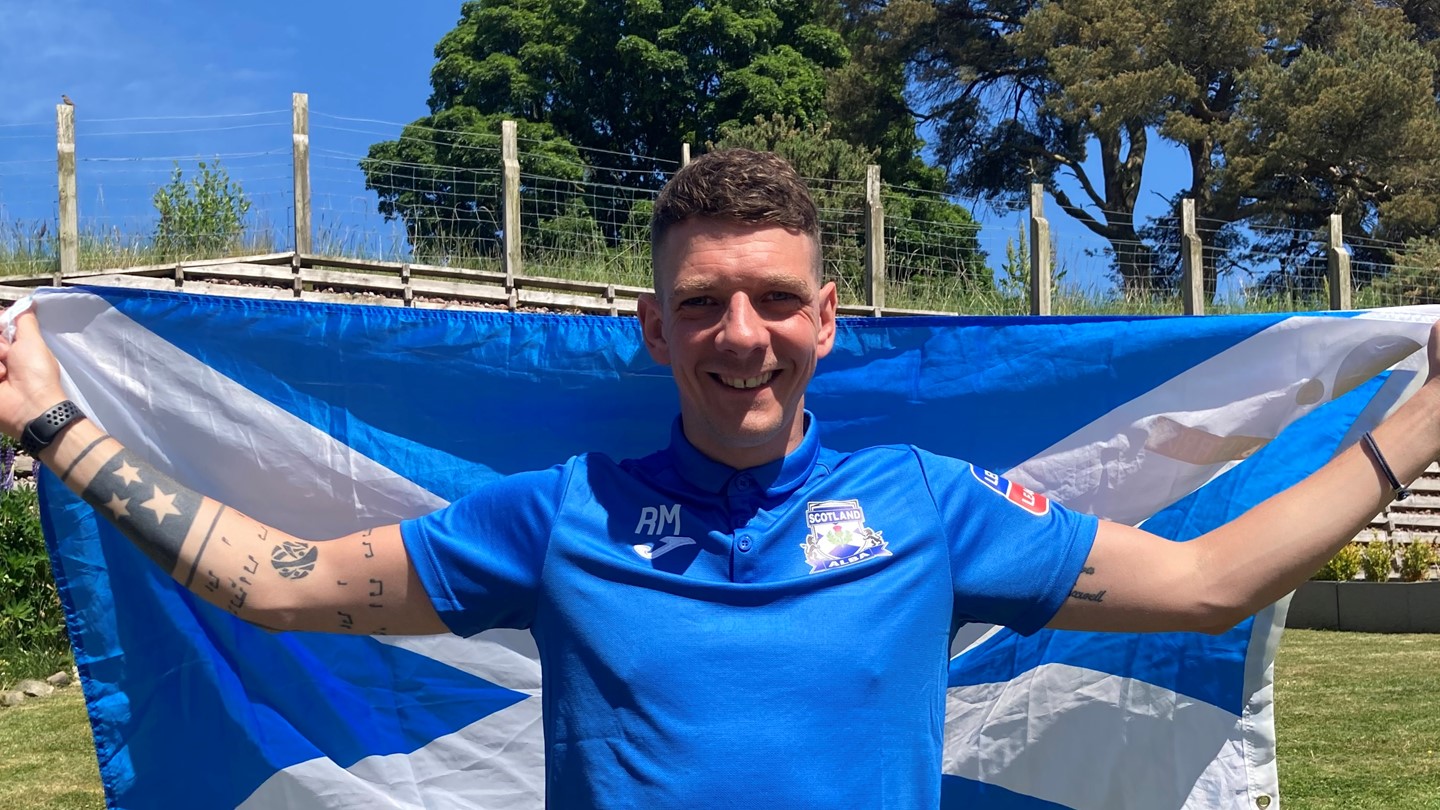 A Scottish Ambulance Service student technician has been selected to represent Scotland in the Six-A Side Football World Cup this month (June)
Ritchie Maxwell, who works as a student Technician at Castle Douglas, joined SAS in April 2022. Ahead of his hopeful qualification to become a Paramedic next month, he has been selected to represent his country.
The tournament will be held in Essen in Germany this year from 3rd-11th June.
Ritche, 35, said: "I was delighted when I got the call asking if I could join up with the team - to represent your country in any sport is a great honour.

"I've always played football since a young age and I spent most of my career playing for and managing Dalbeattie Star in the Lowland League and only left to join the service. I've always played 6 a sided as part of training and now just to help keep fit."
Ritchie said Scotland has been involved in the World Cup for a few years now and was asked by a member of the team to attend a trial.
He explained: "I went up to Glasgow a few times to train with the team and then got a call a few weeks ago to ask if I would like to be part of the team."

There are 44 countries taking part, which have been split into groups of four with the top two qualifying for the next stage. Scotland is in a group with Ireland, Morocco and Georgia.
Ritchie added: "Hopefully we can qualify from the group and get to the later stages, the Scotland team have a good record over the last few years so hopefully we can maintain that. I'm looking forward to the first game, and the Ireland games as it's a wee derby. I think Brazil will be the favourites and are the defending champions."

On this role with the Scottish Ambulance Service, he said: "I love working with people and helping them in their time of need, putting a smile on someone's face in difficult circumstances is always nice. At Newton and Stranraer stations the team ethic and camaraderie between the staff make them a great place to work."