SAS continues record recruitment: Qualified Paramedics and Technicians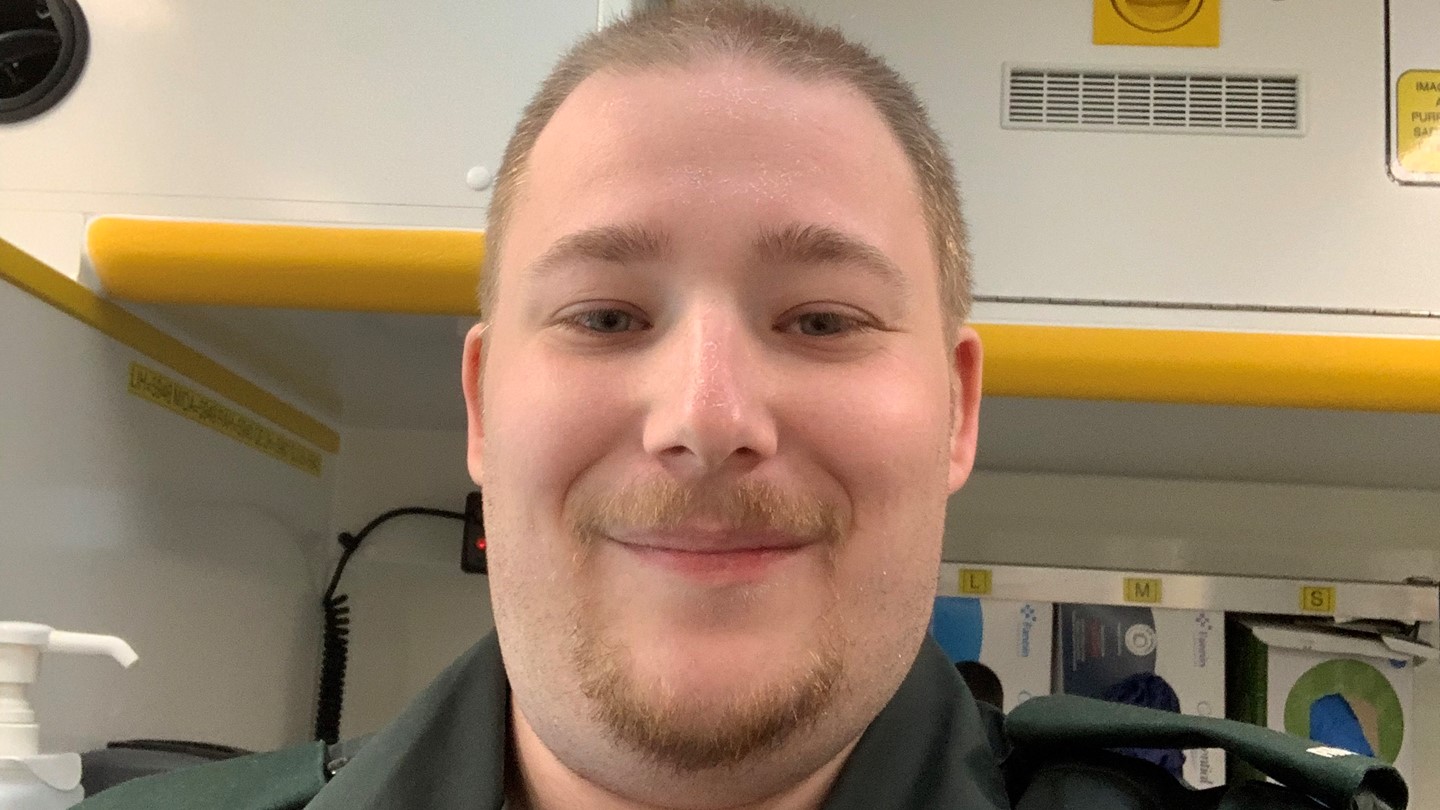 We are continuing our record recruitment drive across the country and are looking for Qualified Paramedics and Technicians across the country at various locations. Visit below to find out more
Qualified Paramedics: NHS Scotland | Jobs | Search here for your perfect career
Qualified Technicians: NHS Scotland | Jobs | Search here for your perfect career
Thinking of moving to Scotland? Hear from Tim Pfeifer, who currently works as a Qualified Paramedic, and is from Germany.
What is your general background in healthcare?
I joined the healthcare sector in Germany back in 2012, I did a volunteer social year in a big German A&E department and, as such, I got in contact with the ambulance service, an area I was interested in but never really got hold of before. Due to my time in A&E, I got the opportunity to do some observer shifts on an ambulance, and ever since then, I was hooked. In 2016, I finished my paramedic degree and have worked as a paramedic ever since.

Where were you born, previously live, and why did you move to Scotland?
I was born and raised near Frankfurt am Main in Germany. I grew up in a rural village with 800 people. To get more experience as a paramedic, I initially moved to Hamburg, but I returned in a timely manner to my family. In 2019 I wanted a change that would help me grow as a professional. I planned to move to the UK to improve my knowledge and education as a paramedic, with the long-term target of doing my Master's Degree as an Advanced Paramedic.

What is your current role now and how have things gone so far?
I currently work as a qualified ambulance paramedic with the Scottish Ambulance Service in the West of Scotland. I also fulfil the role as a Practice Educator for Students, a role that is really important to me. It is a great joy to help to form our profession by giving students a chance to develop into good independent clinicians.

What attracted you to move to Scotland and join the Scottish Ambulance Service?
Living in England was a good experience, but my wife and I did wish to go to a more rural area, as we thought the area we lived in was quite stressful and loud. We wanted to stay somewhere safe, beautiful, and capable of serving as a long-term home, and Scotland delivered on all counts. It's a beautiful country, with good healthcare, it's safe, and it's a good place to bring up our daughter. When we first visited Scotland, we just fell in love with the country. When the Scottish Ambulance Service had an opportunity for a qualified paramedic, it was an easy decision to apply for it. And the rest, well, the rest is history.

What have been the highlights so far?
My personal highlight is just the completely different kind of work I experience, as the West Coast covers a lot of islands, something I have never done before. Using ferries, lifeboats, or speedboats to reach a patient is an experience I am grateful for. Working with the challenges an island can have in an acute emergency situation is something new, and it is an interesting challenge to adapt to these.
And have there been any challenges?
The only difficulty I've had so far is understanding the Scottish accent, but you quickly get used to it and words like "aye" and "wee" are already second nature.

What would you say to someone from a different country considering moving to Scotland?
The most important advice I can give someone who is seriously considering moving countries is to do it. I think the fear of actually having to actually commit is what holds most people back from this fantastic experience. Scotland is a wonderful country in many ways. The people are lovely and open, and the landscapes are amazing and stun me every day.
I would also advise people to plan ahead of time and to contact people who have done it before, as there is a lot of paperwork involved. 
The last piece of advice I like to give is to take your time and plan ahead. Things will take time and between planning to move and actually moving can easily go 6-12 months alone.

Also, how has the lifestyle been for you?
The lifestyle in Scotland is amazing. I used nearly every day off work with my family to explore the area, whether it be the towns and lochs around us, going to the islands or taking a trip to the mountains. The lifestyle is slow, peaceful, and close to nature.