Woman praises SAS crew: "Thanks from the bottom of my heart"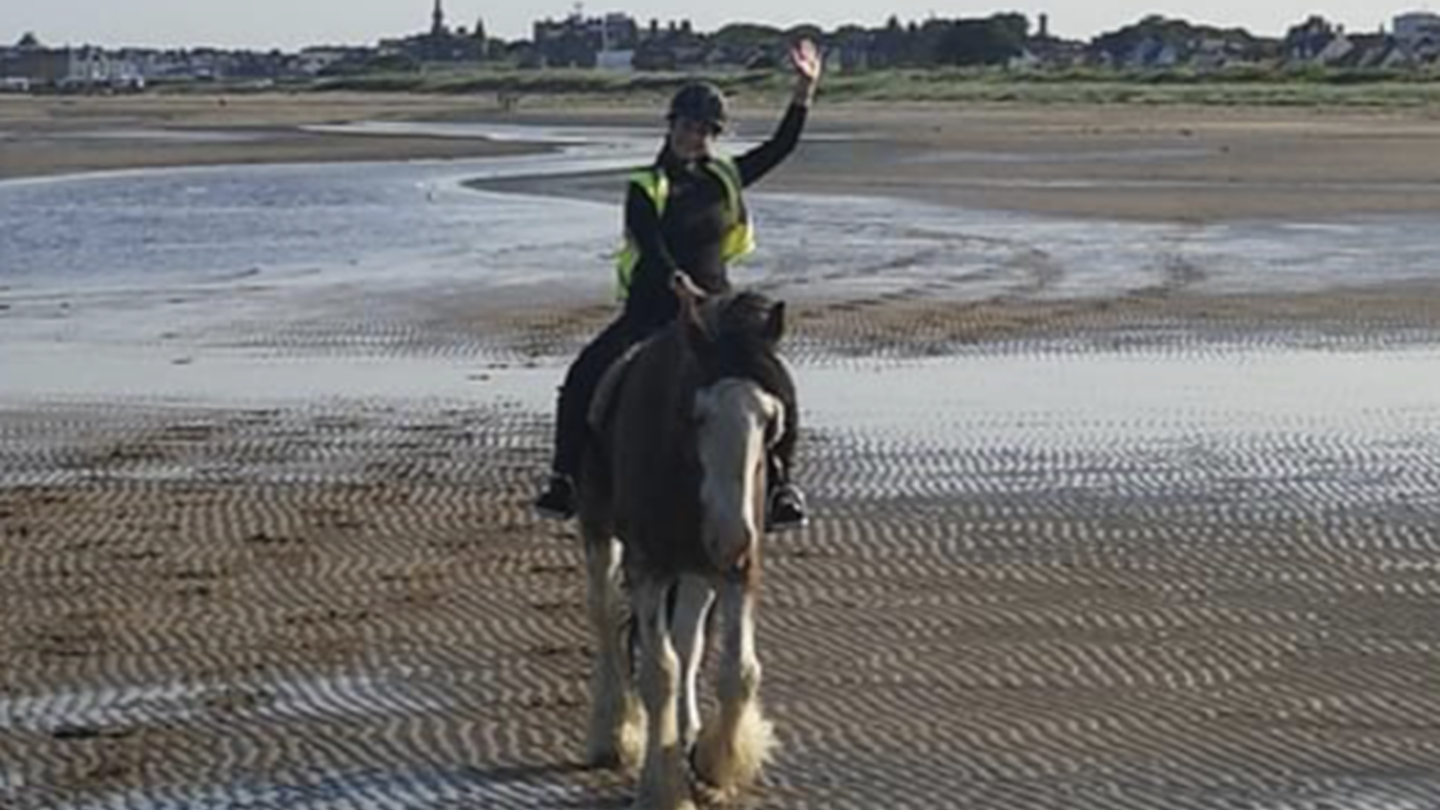 Lynsey Sharp, of Dumbarton, has praised the efforts of air ambulance paramedic Cheryl Logan, Doctor Richard Price, Team Leader at Kilmarnock Leigh-Anne McMail, and Ayr road crew Laura Connell and Fiona Campbell after the accident in July.
The 38 year old, who suffered a head jury and two broken bones in her sacrum, wanted to thank them all personally "from the bottom of my heart".
Lynsey, who works as a manager at a private golf club, said: "It was a bucket list opportunity for my sister and I to ride on Clydesdales. We finally got the chance to ride Clydesdale horses on the beach.
"It was amazing but on the stretch home, mid gallop my horse, Chance, decided he was dodging some seaweed and swerved. Unfortunately, I lost my stirrup and came off and the rest is a bit of a blur."
She said her sister used What3words - an app designed to identify any location with a resolution of about 3m - so the ambulance crew could locate them, given the remoteness of the location.
Alongside a road crew, an air ambulance was also dispatched.
She added: "The paramedics who arrived first were amazing, I remember Laura because she was holding my head steady for what seemed like hours.
"The air ambulance crew arrived shortly after, and ensured I had pain relief and orchestrated a plan in moving me without causing further injury.
"The entire team were so focused, professional and calming to both my sister and I.
"The crew stretchered me off the beach, carrying me for around a mile to where the ambulance was and delivered me safely to Ayr hospital.  Laura popped back into the hospital later on to check on me which I thought was so nice of her. 
"I wanted to thank you all from the bottom of my heart for attending to me so quickly, and for being so caring and professional."
She said she was recovering now with a few broken bones and a head injury, but added: "I'm all good and one day I'll be back in the saddle."