Thanks for SAS staff after incident at Rangers game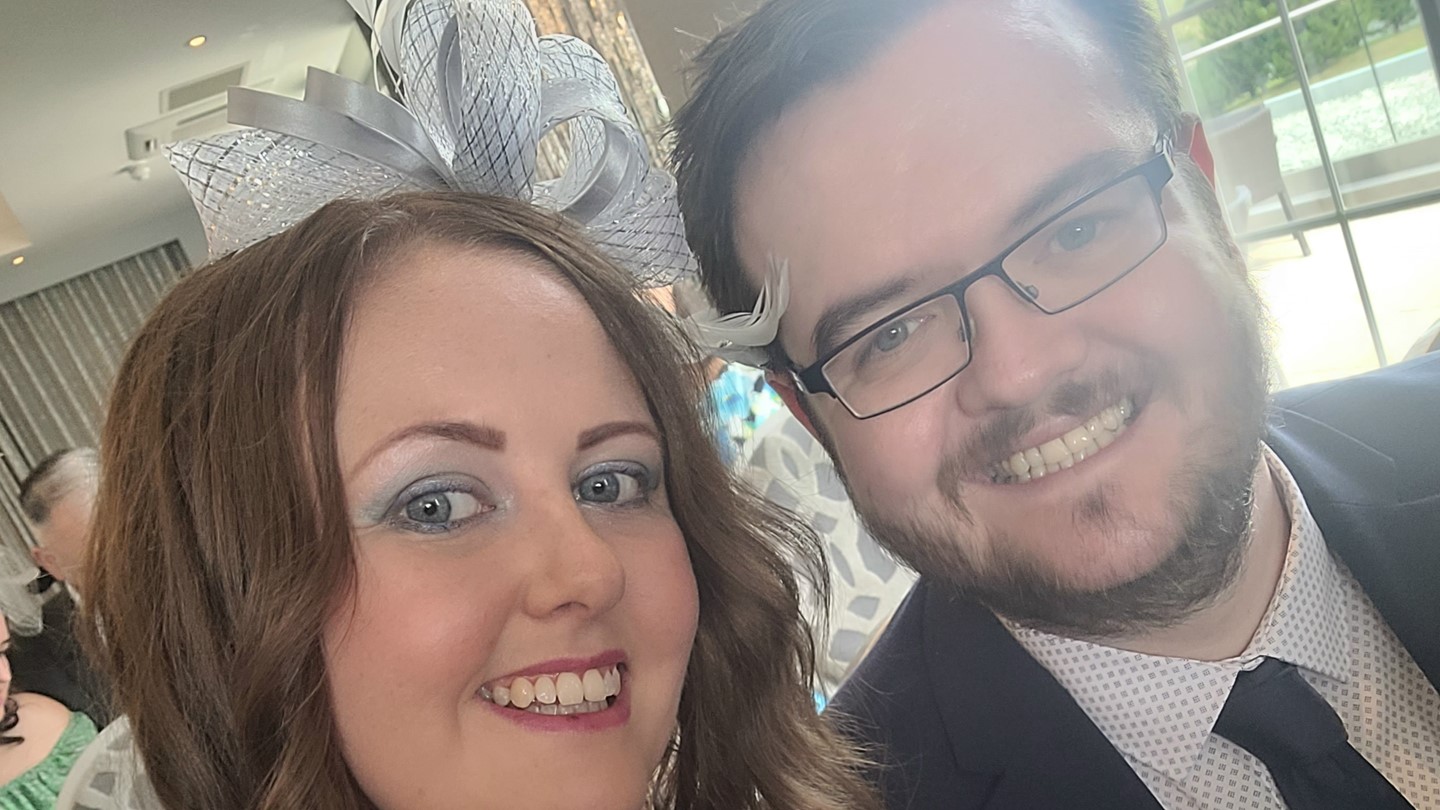 A woman has sent a huge thanks to the "amazing" Scottish Ambulance Service (SAS) staff who attended to her fiancé after he dislocated his knee at Ibrox.
Dinieka Cochrane, 31, and Ryan Hume, 29, of Cambuslang, were at the football ground in Glasgow to watch Rangers vs Malmo on August 10.
Just before kick-off, Ryan dislocated his knee. Dinieka praised the quick actions of SAS staff, Graeme Walker from Cumbernauld Station, Angela Bain from Springburn Station and Area Service Manager Lindsay McLeod-Kerr who worked alongside St Andrews First Aid and security staff to recover Ryan from the middle of a stand.
Dinieka and Ryan, who are due to get married in just over a month, praised all those involved:  "I just want to say a massive thank you to the staff who helped my fiancé when he dislocated his knee at the game just before kick-off.
"They were so helpful and got him to the medical room as quickly and as safely as possible.  They were amazing, along with the first aiders and security staff.
"Thank you so much, we just wanted to personally say thank you. The work you all do should be highlighted as much as possible.. I admire you all.
Ryan, a Senior Analyst/Programmer, was taken to Queen Elizabeth University Hospital for an X-Ray. The pair were awaiting to attend the fracture clinic for a further diagnosis.
Dinieka, who works for the Towards Better Futures team in Glasgow City Council Education Services, said: "Needless to say we saw none of the game but hopefully he'll be match fit for our wedding in 46 days.
"I go for hip surgery soon, so we're going to be the walking wounded.
 "I'd like to say  thank you again for the team's help and everyone's help during this difficult time. I have a friend whose wife is a paramedic and family who are nurses. I fully appreciate everything you do and felt it was only right to acknowledge the help you gave us."