Mum thanks SAS staff after son's 12ft fall at zoo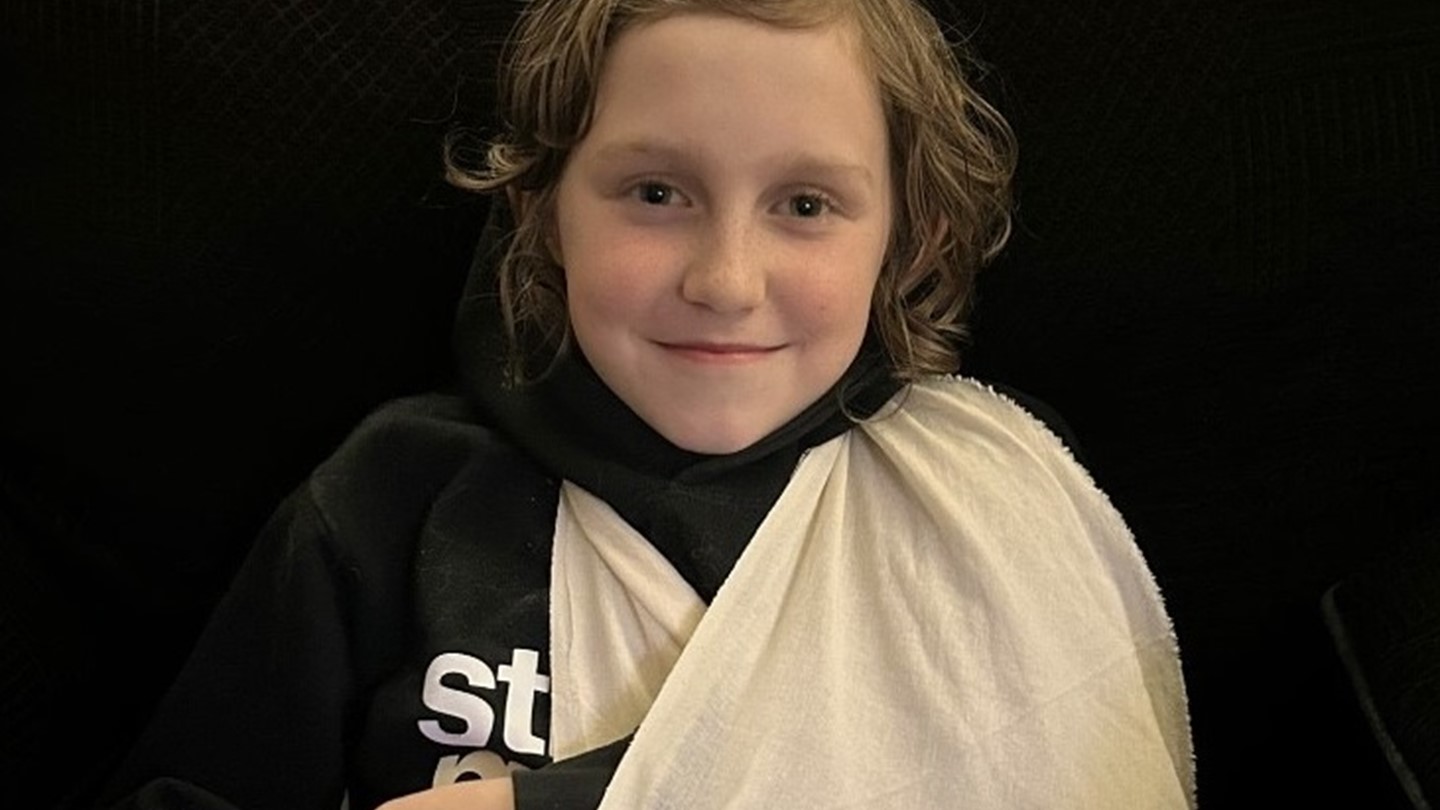 The mum of a teenager who fell 12ft head first on to the ground while playing at Edinburgh Zoo has thanked the Edinburgh emergency responders who came to his aid.
Harry Eades, 12, was on holiday with his family on Tuesday 11th April when he took a tumble while using the play area within the park. He passed out and his mum Tracey described the fall as the "scariest thing she has ever seen".
Tracey of Clitheroe-Lancashire, a Cost and Finance Manager, praised Lyndsey Robertson, Paramedic, and Tony Alexander, Technician, both of Edinburgh City, and Advanced Paramedic Joel Symonds for their help and quick response, both resources arriving within six minutes of the call being taken.
She said: "Being a typical adventurous boy, Harry was climbing on the play area and getting high up – it was about 12 feet. We have never had to call an ambulance before, so it was a scary time, but all involved remained calm and professional.
"He lost his footing and fell to the ground, hitting his head on the way down and passing out. Watching this incident and the sight of Harry falling from so high up was the most terrifying thing I have witnessed.
"I immediately went over to him and he was dazed and confused, complaining of pain in his arm and head. Instinctively, I knew I had to call 999 and the call handler took the information, kept me calm, gave me advice and stayed on the call until paramedics arrived."
She said the crews' quick response and manner immediately calmed Harry.
Tracey added: "They were so professional, caring and personable with him throughout, talking about all sorts while carrying out their checks. They made a very traumatic incident less scary. They kept Harry calm while receiving treatment in the ambulance."
Harry was transported by the crew to New Edinburgh Royal Infirmary, where he received x-rays and was monitored before being discharged later in the day "with remarkably no broken bones".
Tracey said they finished off their visit to the zoo the next day, only "a little slower" as Harry was sore and aching.
She added: "There was definitely no climbing this time. Harry is recovering well and we hope the incident does not scare him from continuing to do his tricks and flips and being adventurous. He talks about the paramedics that helped him that day and says how 'cool' they were.
"I am so grateful for everything they did. I honestly cannot thank the crew enough for keeping him calm and being so personable with him."