'Aberdeen is a great place to work': Job opportunities in Scotland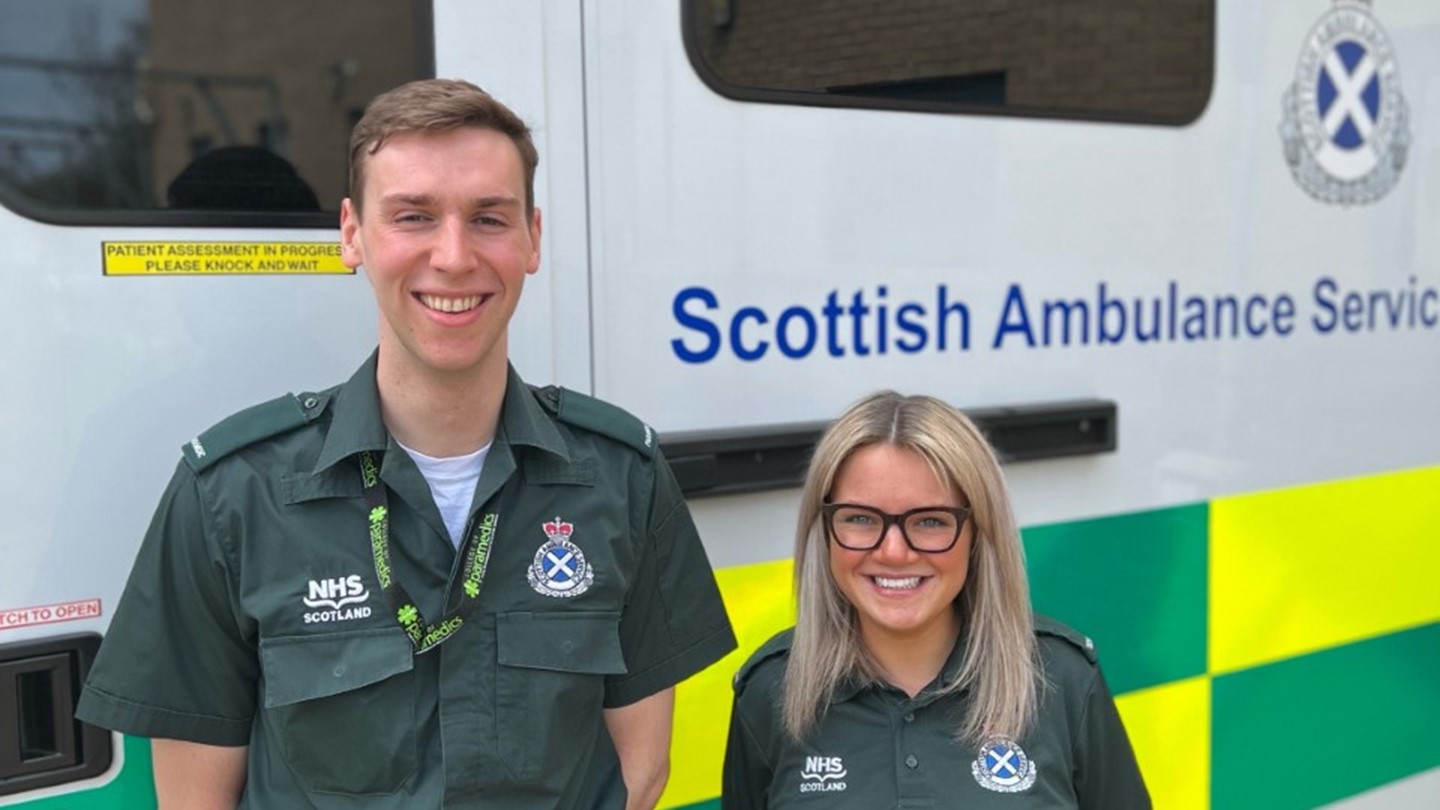 Thinking of moving to Scotland? If you're a Qualified Paramedic or Technician, we have some great opportunities across the country: You can find out more about our current jobs below
Ambulance Technician Rachel Brown, 25, is from Aberdeen and has worked for SAS for 5 years. Prior to becoming a Technician, she volunteered as a Community First Responder for two years.
"To anyone thinking of becoming a technician and joining the service - do it! It really is a great job with such a variety of challenges / work on the daily basis. As I already said, no two days are the same and the good ones definitely outweigh the bad.
"Aberdeen is a great place to work. We have a pretty big station with a great bunch of colleagues working there. Everyone gets on so well and there's never a dull moment. We try our best to socialise regularly outside work - we aren't just friends who speak at work! Scotland is a lovely place to live and work, with a lot of exploring to be done."
Rachel joined the ambulance service because pre hospital/emergency care is what she always wanted to do.
She added: "The things I enjoy most about the job is that no two days are the same. You never know what/who you are going to face and every day sets out a different challenge for you.
"We meet so many lovely people, hear a lot of interesting stories and on occasions help bring new babies into the world which is something pretty special. As a whole, it's a very sociable job. You are never alone and we are very much a team with a good support network for one another."
She said one of her highlights was delivering her first baby.
She explained: "I was a student at the time, and it was the very last job at the end of my week of night shifts. I can remember the job like it was yesterday and can still hear myself saying 'it's a boy!'. That was pretty special."
Find out more about our current vacancies at:
You can find out more at NHS Scotland | Jobs | Search here for your perfect career – Qualified Paramedics at Peterhead Ambulance Station
NHS Scotland | Jobs | Search here for your perfect career – Qualified Paramedics and Technicians at Aberdeen Ambulance Station
NHS Scotland | Jobs | Search here for your perfect career – Qualified Paramedics and Technicians at various locations across the Highlands
NHS Scotland | Jobs | Search here for your perfect career - Qualified Paramedics at various locations across Scotland
NHS Scotland | Jobs | Search here for your perfect career - Qualified Technicians at various locations across Scotland