Kilbirnie ambulance station opens its doors to the public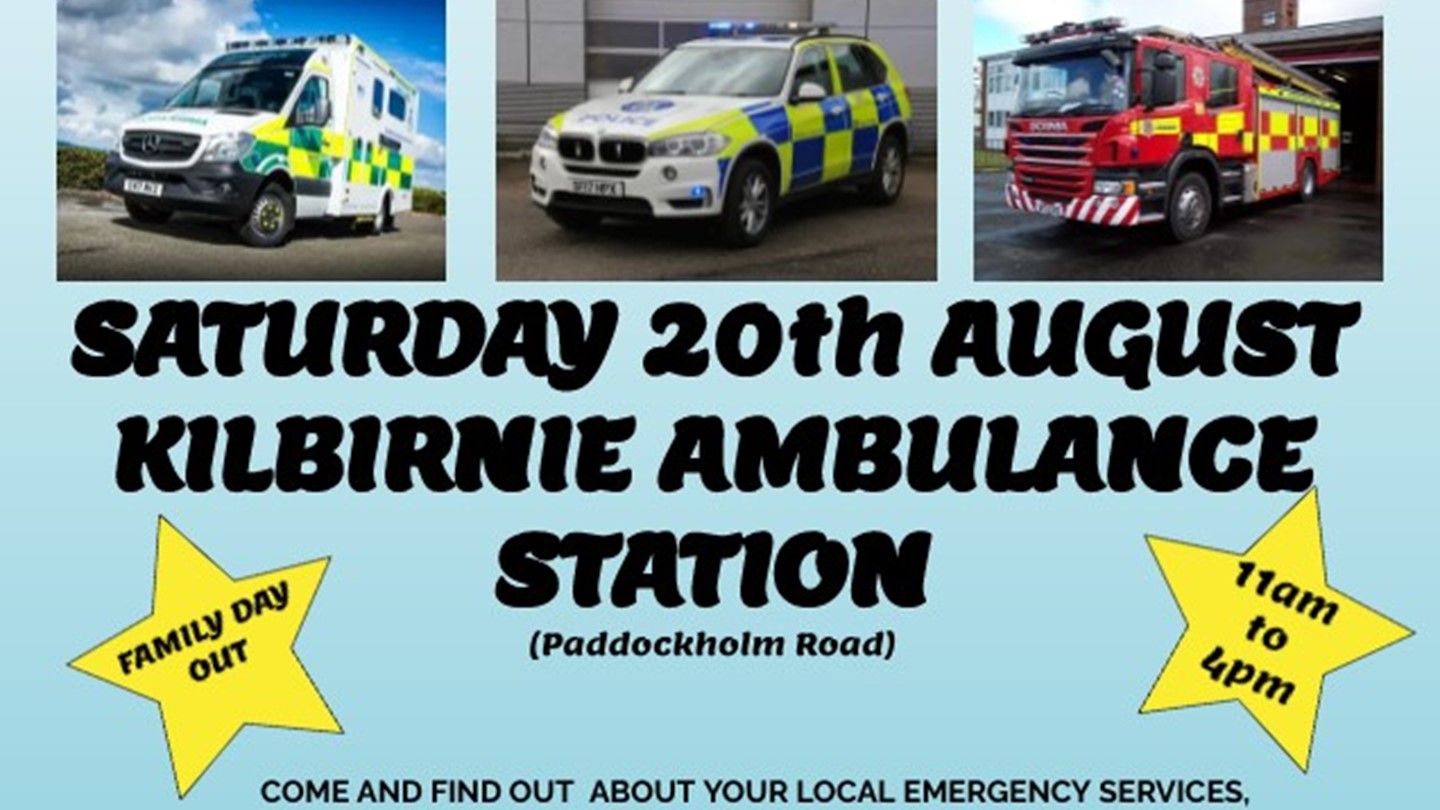 Members of the public will have the opportunity to visit Kilbirnie ambulance station on Saturday 20th August to find out more about their local emergency services.
The community day is an interactive event for all the family, where there will be a chance to explore ambulances and vintage vehicles, learn lifesaving skills such as CPR and how to use a defibrillator and to listen to safety advice. It also offers the opportunity to promote volunteer and charitable organisations who work in the community.
Also in attendance will be Police Scotland, The Scottish Fire and Rescue Service, HM Coastguard, British Transport Police and the British Army. All partners are coming together to meet the public, to offer safety advice and to provide an inside look at the emergency services.
Organiser Joel Gray, Paramedic Team Leader at Kilbirnie Ambulance Station says: "This community day will provide a free day out for people of all ages, giving them an opportunity to speak to members of the emergency services, ask questions, receive safety information, learn CPR and explore various emergency vehicles both modern and vintage.
"This will be a great opportunity for us to engage with the community, where we can showcase our work and promote local organisations and the good work they do. We also hope to also raise some money for local causes. And ultimately, I want people to enjoy a great day out."
The community day takes place from 11am to 4pm, at Kilbirnie Ambulance Station, 10 Paddockholm Road, Kilbirnie, KA25 7EN.