SAS emergency responders awarded MBEs in Queen's Birthday Honours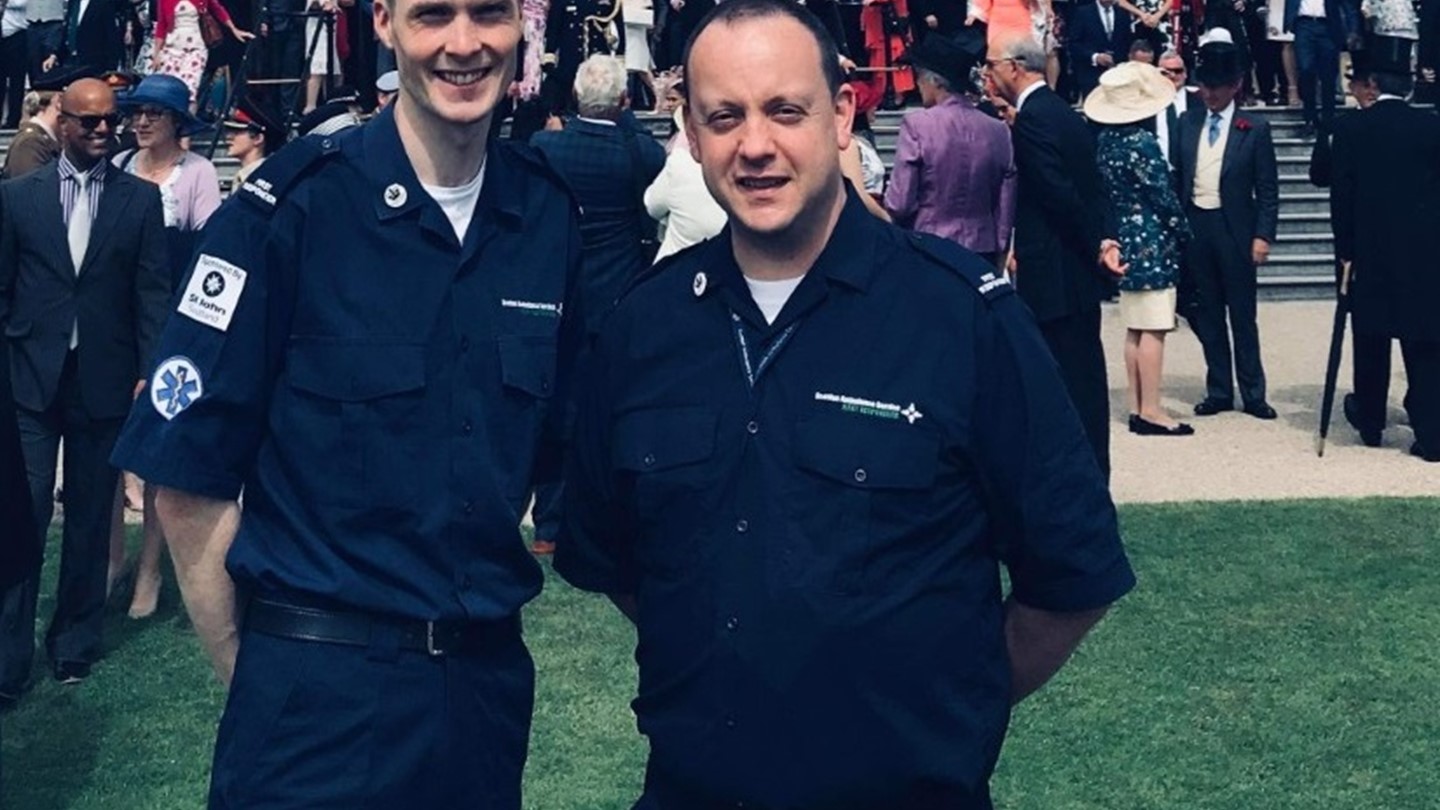 Two Scottish Ambulance Service emergency responders have been awarded MBEs in this year's Queen's Birthday Honours for their voluntary work.
Stuart McLellan, Technician from Kilmarnock Ambulance Station, and Ross Nelson, Paramedic from Paisley Ambulance Station, are co-founders of the Neilston & Uplawmoor Community First Responder (CFR) group.
They each received their letter from the Cabinet Office in April, which noted their 'voluntary and charitable services in Renfrewshire' as co-founders of the CFR group. The award coincides with National Volunteers Week, which started today (June 1) and will run until June 7.
On receiving the honour, Stuart said it took him by "great surprise". He added: "It's such a privilege to be recognised for my voluntary work with the Neilston & Uplawmoor Community First Responders.
"When we first set out to look at the possibility of volunteers and whether a group would be sustainable in 2013, I had no idea how the group would progress, whether we would be able to recruit volunteers and if the entire concept would work in the village where I live."
Five years after launching, the Neilston and Uplawmoor group was awarded The Queens Award for Voluntary Service, the equivalent of an MBE for voluntary groups, and since going live in 2014, they have responded to nearly 2,000 emergency calls.
The group covers a vast area and have two vehicles (sponsored by Arnold Clark), which have 4x4 capability to ensure they are able to get to patients in the winter months and access to countryside properties with difficult roads.
Stuart said: "It was remarkable to get our small village community group recognised at such a prestigious level. CFRs are vital across Scotland, it's impossible to place ambulances in every village or town and CFRs are a great way to provide patient care in these areas whilst the ambulance is on its way. It's also a great development for volunteers exploring a career within the Ambulance Service. 
"The volunteers over the years have been a key part in the group's success and we are extremely lucky to have helped 20 of them progress into fulltime employment with the Scottish Ambulance Service over the years which is lovely to see."
Stuart joined the Scottish Ambulance Service in Scottish Ambulance Service in 2012 as an emergency call handler before progressing to dispatcher, Special Services Desk before his current Technician role based at Kilmarnock.
He explained: "Working fulltime for the Scottish Ambulance Service and doing work voluntary as a Community First Responder is rewarding - it's nice to be able to work with other volunteers in the group and to pass on my skills and experience to them so they can further themselves as a volunteer." 
Main pic: Stuart on right; attached pic, Stuart on left and Ross on right