Mental health practitioners now taking calls in the ACC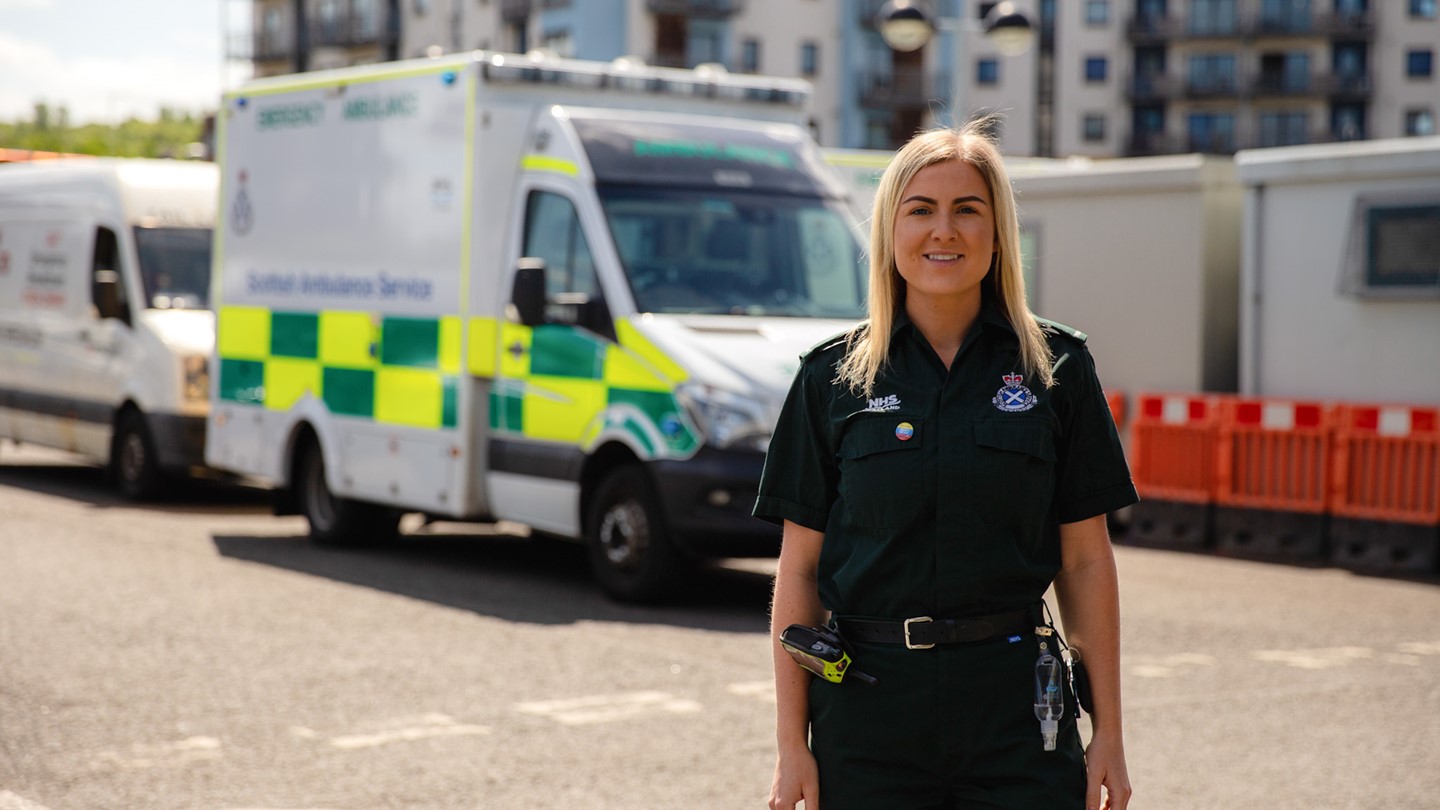 We've introduced mental health clinical advisers to our ambulance control centres (ACCs), in an initiative that is the first of its kind in Scotland.
As part of the project, the advisers support the ACC by speaking with patients who have dialled 999 for mental health issues, with the aim of ensuring they receive the most appropriate care.
There are currently three mental health clinical advisers trained and actively manning the phones on Friday and Saturday backshift and nightshifts, when the peak number of mental health calls are received. This may be extended to further shifts in the future.
Their role is to provide a call-back to patients, where they assess them prior to an ambulance arriving to ensure the call is correctly triaged, or, if appropriate, refer them to other agencies for follow-up. This way, patients in mental distress will receive the right care, in the right place.
Mental Health Paramedic Shaun Johnson, who is leading on the project, says: "The primary focus of our mental health clinical advisers is to ensure all mental health calls are correctly triaged before admission to A & E, and if there are other, more appropriate care pathways.
"Our clinicians have a mental health background, having worked as paramedics for our mental health cars in Glasgow, Dundee and Inverness. Their roles make a huge difference, not just to the care of our patients, but to assisting and supporting our ambulance crews."
One of the mental health clinicians is Jenifer Stewart, a paramedic who joined SAS in 2015. She says: "It's been great to be in the project from the very start, as I first started with the mental health team in 2021, working from the Glasgow mental health car. After time off to have my baby, I took on the clinical advisor role.
"We are in the control room on a Friday and Saturday, where we pick up the mental health calls, and assess them over the phone, so we can give them the best patient experience. It's very rewarding, because patients are often in high levels in distress, and we can phone them back quickly, and connect them to the most appropriate care. We'll assess whether hospital admission is the best option, or if there is another pathway, such as speaking with NHS 24's mental health wellbeing practitioners, or other services, such as Distress Brief Intervention."
Another initiative of the Mental Health Team is a collaboration with Samaritans Scotland. The mental health charity has been carrying out training on Listening Skills for staff within the ACCs, and in other parts of the service, to develop skills in active listening, and how to support emotional health. Over 100 staff members over our three ACCs in the North, East and West, have so far received the training.
Clinical Effectiveness Lead for Mental Health, Mary Munro says: "This training has helped provide our staff in the control rooms with valuable skills in supporting people experiencing mental health difficulties via telephone, and we hope from the feedback and suggestions from our staff that we are able to make the next steps in embedding this work for all staff".