Mum thanks Service after birth at home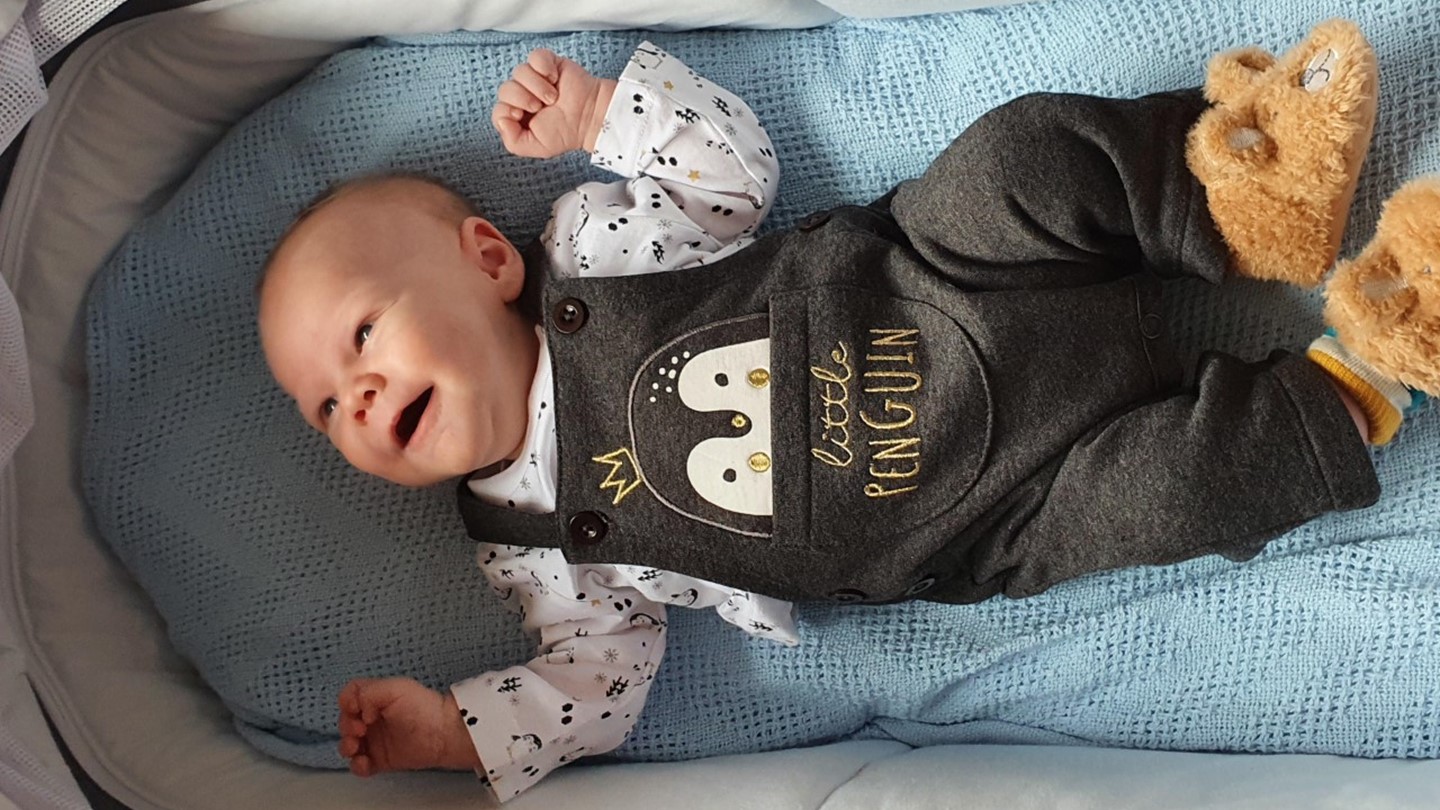 A first time mum has thanked the Scottish Ambulance Service staff who helped her deliver her first child in her bathroom.
Emma Senior, of Maddiston, near Linlithgow, was at home when in the early hours of October 12, she went into labour. Several hours later, she had given birth at home.
Emma (31), a customer service representative, has described the birth of Fraser as "scary", saying when she delivered him he was "hardly breathing".
She thanked the staff who assisted the birth, including the staff member who left a left a personalised note on the fridge for the newborn parents, letting them know the baby was okay.
The crew who helped Sarah were Belinda Davenport, Paramedic & Lorna Conway, Technician from Livingston Station, Colin Mccorquodale and David Hannah. The calltaker was Fiona Cruickshanks and the dispatcher was Anne Marie Timoney.
She said: "I don't know how I would have got to hospital without the paramedics' help. I was in so much shock and was so scared that Fraser was not making any sounds and seemed to hardly be breathing. 
"Labour started at 3am but I thought it was just cramps. I had called the hospital around 7am and as my water had not broken, we all thought I still had time.
"My water broke around 10am but as I was managing the pain with paracetamol, triage thought I didn't need to go into hospital at that time."
She said after the 10am call, her contractions started to get really sore. After "a couple more" big contractions she said she could "feel something".
She added: "We both started to get very concerned and my husband called triage.  As he was on the phone, I had more pain and contractions. I could then definitely feel the baby's head. I was terrified but realised I needed to keep going. I screamed for my husband just as Fraser was fully coming out."
Fraser was born at 11.15am. She said an ambulance had been called and a call handler asked her to check for a pulse. 
She added: "We couldn't feel anything so we got even more scared. I sat down and my husband got towels. Fraser was so blue and only just began to colour after about 10 minutes.  We were so shocked as to what had happened.
"We were so grateful when the paramedics arrived and helped us get more towels to warm Fraser up properly and to cut the cord. The paramedics were so calming.
"This is our first baby. It was very scary, especially when he came out very blue and seemed to not be breathing.  Everyone from SAS were so calm and reassuring from the moment they arrived, all the way to the hospital."