New Funding to Help Deliver a Net-Zero Fleet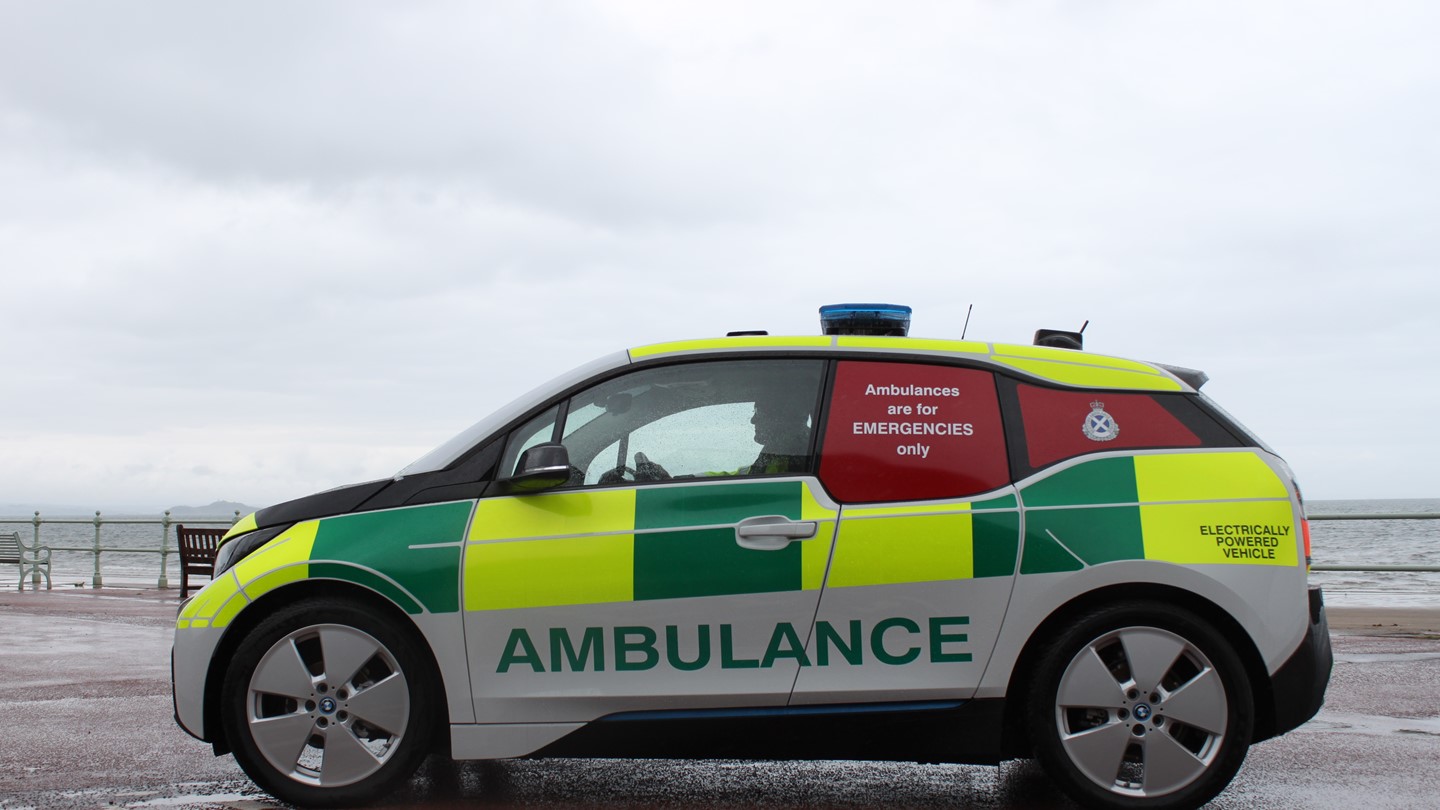 Plans for the Scottish Ambulance Service's full fleet of vehicles to become carbon-free are one step closer, following a successful bid for additional funding from The Scottish Government, through the Transport Scotland Switched on Fleets initiative.
With the support of Transport Scotland, SAS already has 93 fully electric cars in operation in emergency response and support roles, alongside a number of ultra-low emission hybrid and plug-in hybrid vehicles. Securing an additional £2.65 million funding from Transport Scotland has accelerated the Service's early introduction of a further 85 fully electric cars and vans, many of which are emergency response specification, and the development of the charging infrastructure to support these vehicles in their vital roles.
£97.5 million of funding is now in place to support the aim of the Service to meet the Scottish Government's national commitment to phase out petrol or diesel fleet cars in 2025 and all other fossil-fuelled vehicles in the public sector by 2030.
With over 30 electric vehicle charger locations already in place, a further 30 sites are now in development to support the existing electric fleet and provide capacity for introducing larger electric vehicles into the Service. SAS is also working with NHS Scotland, Scottish Fire and Rescue Service and Police Scotland to develop an integrated electric charging infrastructure network to be able to share charging points at each other's sites.
Chief Executive of the Scottish Ambulance Service Pauline Howie said:
"This new funding from Transport Scotland is really positive news in helping us meet our goal for our entire fleet to be zero emission. We anticipate that all of our emergency response cars will be zero or ultra-low carbon by 2026. As technology develops rapidly, it's hoped that the larger Accident and Emergency vehicles, which take longer to charge, will be eventually able to transition to electric or alternative fuels.
"While we are working towards reducing our carbon emissions, it's also vital that our vehicles fully meet the needs of the Scottish Ambulance Service to ensure the safety of our patients and our staff. We've already invested in a number of electric response vehicles, and once we're confident in the technology we hope to decarbonise every vehicle."