MTU teams deliver one million tests in a year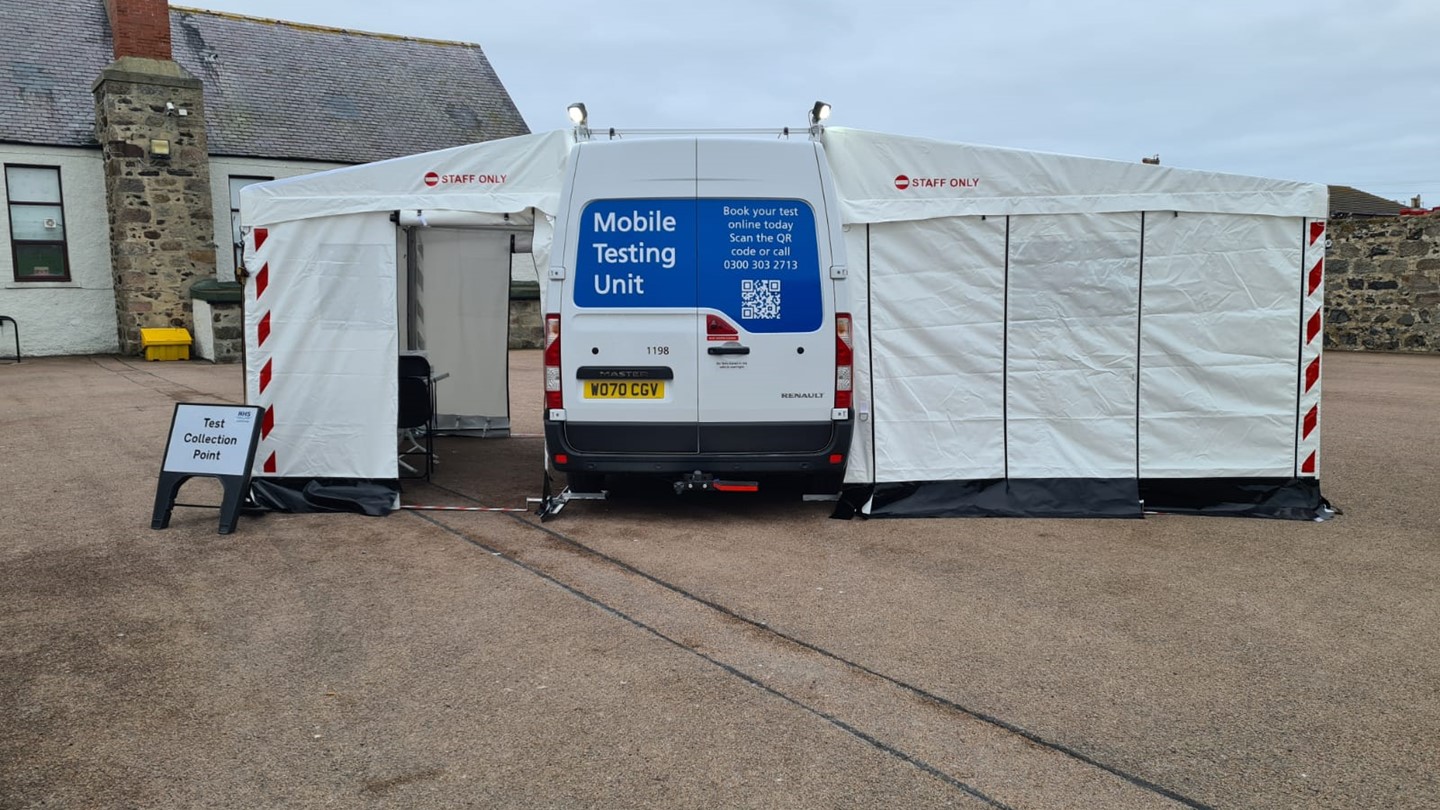 Scottish Ambulance Service Mobile Testing Unit (MTU) teams have delivered more than one million tests in just over a year.
The MTUs have been one of biggest projects ever carried out at the Scottish Ambulance Service (SAS).
There are now 39 MTU teams across the country and more than 1100 people employed by the Scottish Ambulance Service, providing a vital service to Scotland.
The MTUS can be dispatched quickly across the country so people in urban, rural and remote areas have easy access to a coronavirus test. The location of the units, planned by National Services Scotland and local resilience partnerships, changes regularly to reflect demand.  
John Alexander, General Manager for the Mobile Testing Units (MTUs), said: "The introduction of MTUs has played an important role in the country's fight against Covid-19, helping to control the spread of the virus.
"All of our MTU staff have done a fantastic job in providing tests to the people of Scotland over the past year and I'm extremely proud they've delivered more than one million tests since last September."
Cabinet Secretary for Health and Social Care Humza Yousaf said: "Reaching one million tests is a major milestone and recognition of the hard work and dedication of Scottish Ambulance Service. My heartfelt thanks go to SAS staff for what they do every single day to care for, and support people across Scotland.
"Our COVID-19 Mobile Testing Units have played a crucial role in bringing testing resources to the communities who need it most. 
"By identifying and isolating cases, we are breaking chains of transmission within those communities and giving us a better chance of stopping the virus from spreading."