QAMs awarded to SAS staff members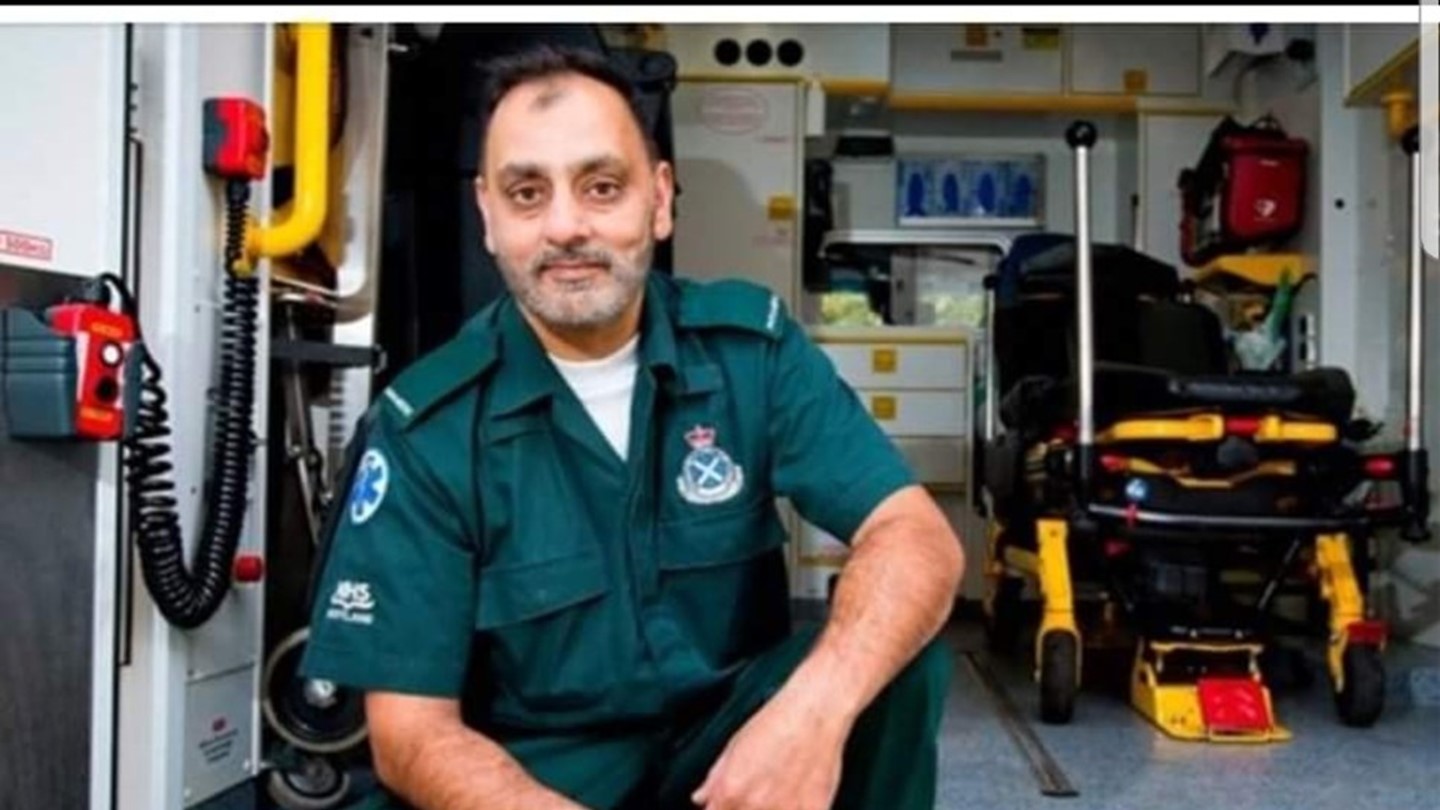 Two Scottish Ambulance Service staff members have been awarded the Queen's Ambulance Service Medal in the Queen's New Year Honours list.
The prestigious honours have been awarded to Steph Jones, of Edinburgh, and Araf Saddiq, of Chapelhall. The awards acknowledge ambulance personnel who have shown exceptional devotion to duty, merit and conduct.
Steph, interim Ambulance Control Centre (ACC) Head of Clinical Services, has been instrumental in developing the Service's New Clinical Response Model - aimed at saving more lives by more accurately identifying patients with immediately life-threatening conditions - and adapting the clinical triage model in the ACC to improve patient flow. She is the youngest SAS staff member to receive the award.
Araf, a Paramedic based at Douglas Ambulance Station, has contributed significantly in helping the Service to engage with Black, Asian and Minority Ethnic (BAME) communities. In 2003, Araf became the first Muslim Paramedic employed by the Service. 
Steph, 34, first joined the Scottish Ambulance Service (SAS) in 2006, starting as a call handler. She also worked as a dispatcher and supervisor within the ACC before moving to Dunfermline Station 2010 as a technician, paramedic and team leader. In 2016, Steph undertook a short secondment to Scotland's Charity Air Ambulance before becoming a member of the clinical team working on the New Clinical Response Model project with Neil Sinclair. 
She said: "I was speechless and completely overwhelmed when I found out. I think it's the highest accolade someone in the Ambulance Service can ever get. I take a lot of pride in what I do and it is so nice to be recognised. This year has been challenging for everyone and to be recognised amongst people who have done so much during the pandemic is incredible."
Steph joined the Service on her 20th birthday, after studying professional dance and choreography. Her current role involves improving the clinical aspects of the Control Rooms for patients who call 999 and leading and developing clinicians and pathways which keep patients safe throughout their journey with the Scottish Ambulance Service.
 Steph said: "As incredible as it is personally to be recognised, it's also amazing for the ACC to be recognised. They can often be overlooked in the patients' journey but all the call handlers, dispatchers, clinicians and managers within the ACC play a vital part in patient care, safety and survival and I am honoured to have been recognised for such an amazing award whilst working with such wonderful colleagues every day."
Araf, 55 and a dad of three, joined the Scottish Ambulance Service in 1997 as an Ambulance Care Assistant. He volunteers tirelessly in his own time across a wide range of communities to raise awareness of the Service and provide a greater understanding of BAME communities and their needs.
As a member of the Scottish Ambulance Service BAME Forum, Araf, known to his colleagues as Harry, contributes valuably towards increasing the understanding of race issues and has strived to improve the diversity of its workforce, by working with the Service Equalities Lead to support and encourage increased numbers of applicants for posts.
He said he was surprised when he first received the letter announcing his award: "I thought it was a joke at first – I had to read it two to three times.
"I'm am deeply honoured and humbled to be presented with this award recognising my voluntary contributions towards diversity and inclusion within the Scottish Ambulance Service and my work within the community.
"This is a huge testament to the fantastic work the whole team are doing, we all have a common goal in making our Service a place where all are welcome regardless of race, colour, religion, gender and sexual orientation, a service that is representative of the community we serve.
"Once again, I am honoured to have been chosen for this prestigious award and it is wonderful that the hard work is being recognised."
During the COVID 19 pandemic, Araf has been advising the community about how to stay safe and observe good practice.