SAS Call Handling Team win Team of the Year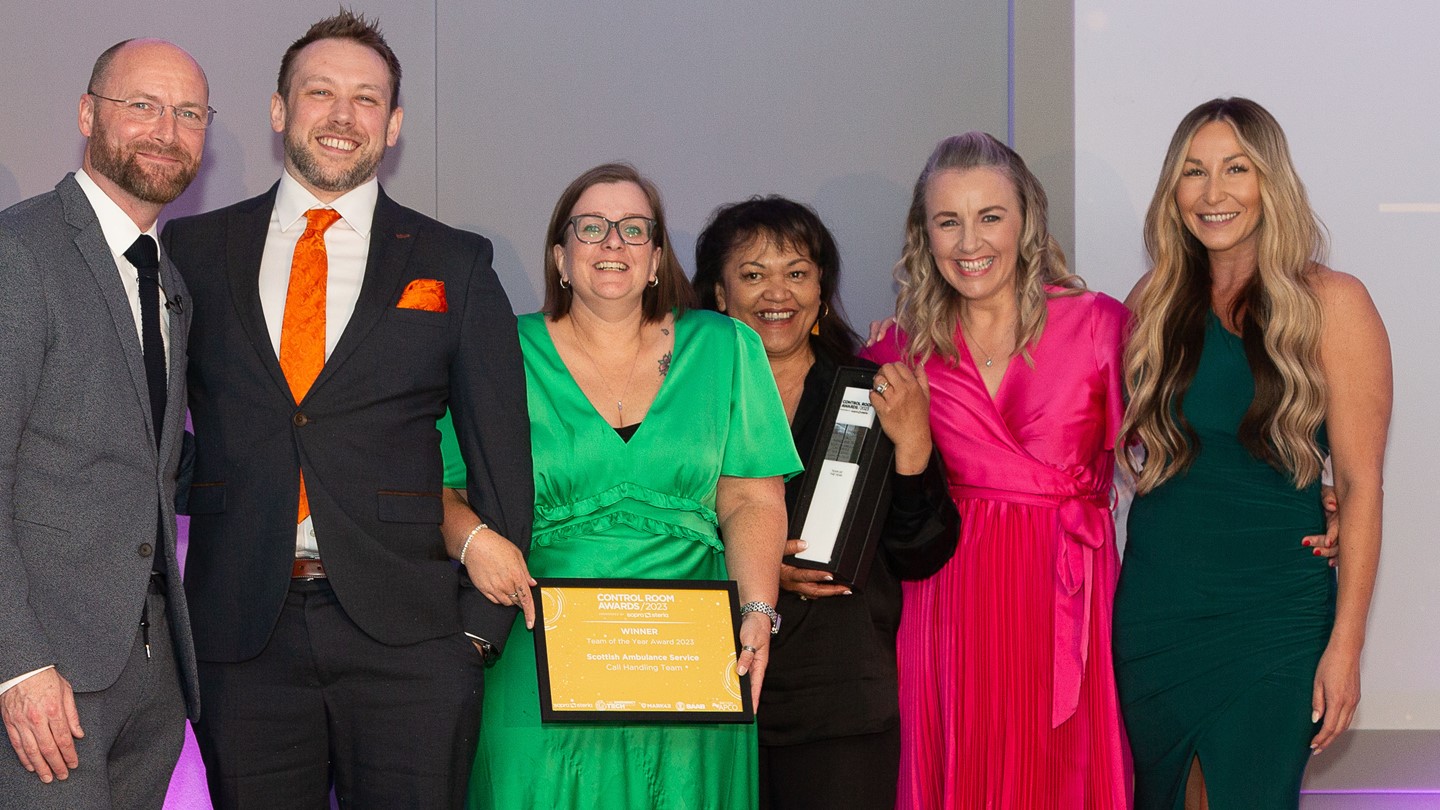 The spotlight has been shone on the behind-the-scenes heroes of the emergency services as winners of the prestigious Control Room Awards 2023 were revealed. 
The event featured inspirational stories highlighting the high-pressure, life-saving scenarios control room teams face on a daily basis. More than 180 nominations were received from organisations across the UK and Ireland, including police forces, ambulance services, fire services and HM Coastguard.
Awards co-founder Mike Isherwood said: "First and foremost, I'd like to congratulate all the winners and thank all our sponsors and partners for making the Control Room Awards 2023 such a success.
"The Control Room Awards were launched to celebrate a community which works tirelessly behind the scenes to keep the public safe. Their passion and commitment to the role is inspiring and every individual or team nominated or shortlisted should feel immensely proud of the work they do.
"As has been the case every year since we launched these awards, our judging panel had an immensely difficult job selecting the finalists and, especially, the winners. The quality of entries – and the inspiring stories which emerged from within them – were truly extraordinary and testify to the strength and resilience of the control room community."
The outstanding work of the Scottish Ambulance Service's Call Handling Team was recognised as they won the Team of the Year award.
The judges said: "The Scottish Ambulance Service Call Handling Team demonstrates exceptional commitment and service to the people of Scotland.
"Despite the after-effects of the enormous pressures created by the pandemic, the team has driven tremendous improvements in operational performance which has been recognised through over 100 letters and messages of commendation from members of the public in a little over a year."
The judges for the Control Room Awards 2023 were:
Detective Inspector Tonya Cook, Frontline Policing Advisor, College of Policing
Andy Day, Director of Business Development (Public Safety Group), Sopra Steria
Darryl Keen, Trustee, British APCO, and former Chief Fire Officer, Hertfordshire Fire and Rescue Service
Matthew Leat, Assistant Chief Coastguard, HM Coastguard
Duncan Swan, Chief Operating Officer, British APCO
David Topping, Control Rooms Technical Lead, Home Office