SAS Celebrates International Paramedics Day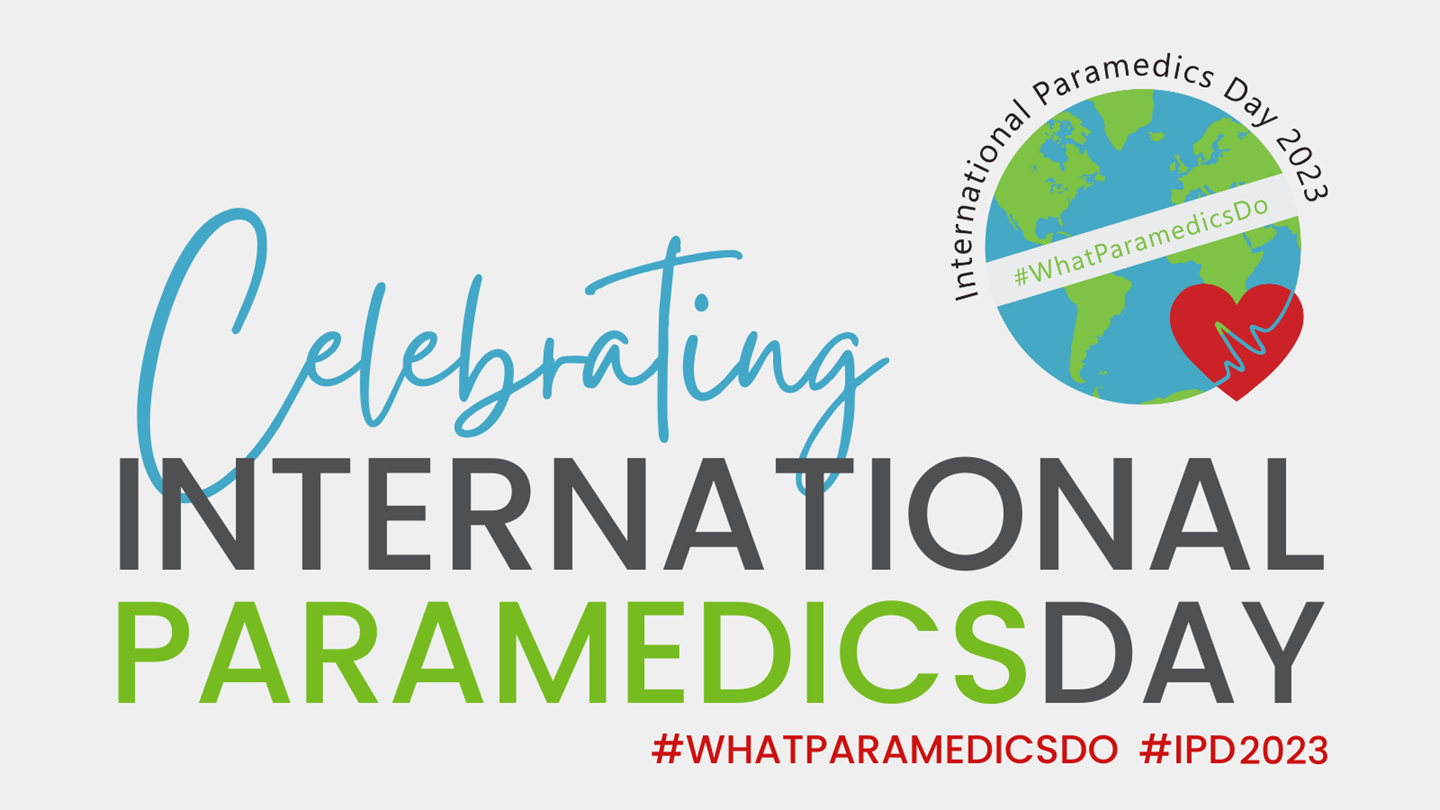 The Scottish Ambulance Service is celebrating International Paramedics Day on Saturday 8th July by saying thank you to all their hardworking and dedicated staff, and sharing some of their stories.
Launched in 2022 by the College of Paramedics, International Paramedics Day takes place on the birthday of Dominique-Jean Larrey, who is considered the "father of modern-day ambulance services".
It aims to celebrate the tremendous work carried out by paramedics and first responders, and to inspire the next generation of clinicians.
As skilled clinicians, paramedics and first responders make an extraordinary contribution to health and social care systems across the globe, helping patients when they need it most and providing safe and effective treatment.
Paul Bassett, Deputy Chief Executive of the Scottish Ambulance Service says: "International Paramedics Day is a fantastic way for ambulance services across the UK to come together and sing the praises of all of our dedicated and hardworking staff.

"We want to celebrate our paramedics, technicians and volunteers, as well as the call handlers and dispatchers, who are absolutely integral to bringing care to patients across Scotland. It's a difficult, emotionally and physically demanding job, but it's also incredibly rewarding, and we are so appreciative of all that you do."

Kimberley Davies, a paramedic in Dalkeith says: "I enjoy helping and seeing different people every day from babies to the elderly and being able to make a difference in someone's life. The most challenging thing is being away from home for long hours, but we make up for it on days off. It's surprising how much your day can vary, from general transfers to emergency calls."

Stevie Hannah, Special Operations Response Team (SORT) Paramedic Team Leader for the West, says:
"I'm 30 years with the service this year so I must be enjoying it. What I like most is that no two days are the same, ever! I love meeting members of the public and trying to help them in their time of need, which can also be the worst day of their lives. It's challenging to be in extreme situations where we are dealing with the public, and also having media focus on us, because of the nature of the incidents we attend.
"But I would advise anyone going into the profession, you are making a difference in people's lives every day. Treat every patient as if they were a member of your family and you'll never go wrong and don't forget to talk and seek advice from your colleagues."
Leesa Taylor is a paramedic in Banff, and she describes it as being "the best job in the world. You never know what a day will bring or who you're going to meet! Knowing you can make a small difference to them or their loved ones is really rewarding. The job definitely keeps you on your toes too.
"I think people will find the progression of the role surprising - gone are the days where we just take everyone to hospital. Paramedics also help with triaging calls, within management roles and within our education departments, to name a few. The role is evolving more and more, with scope for progression as practitioners or as specialists in critical care."