Scottish Ambulance Service dad tells of cancer battle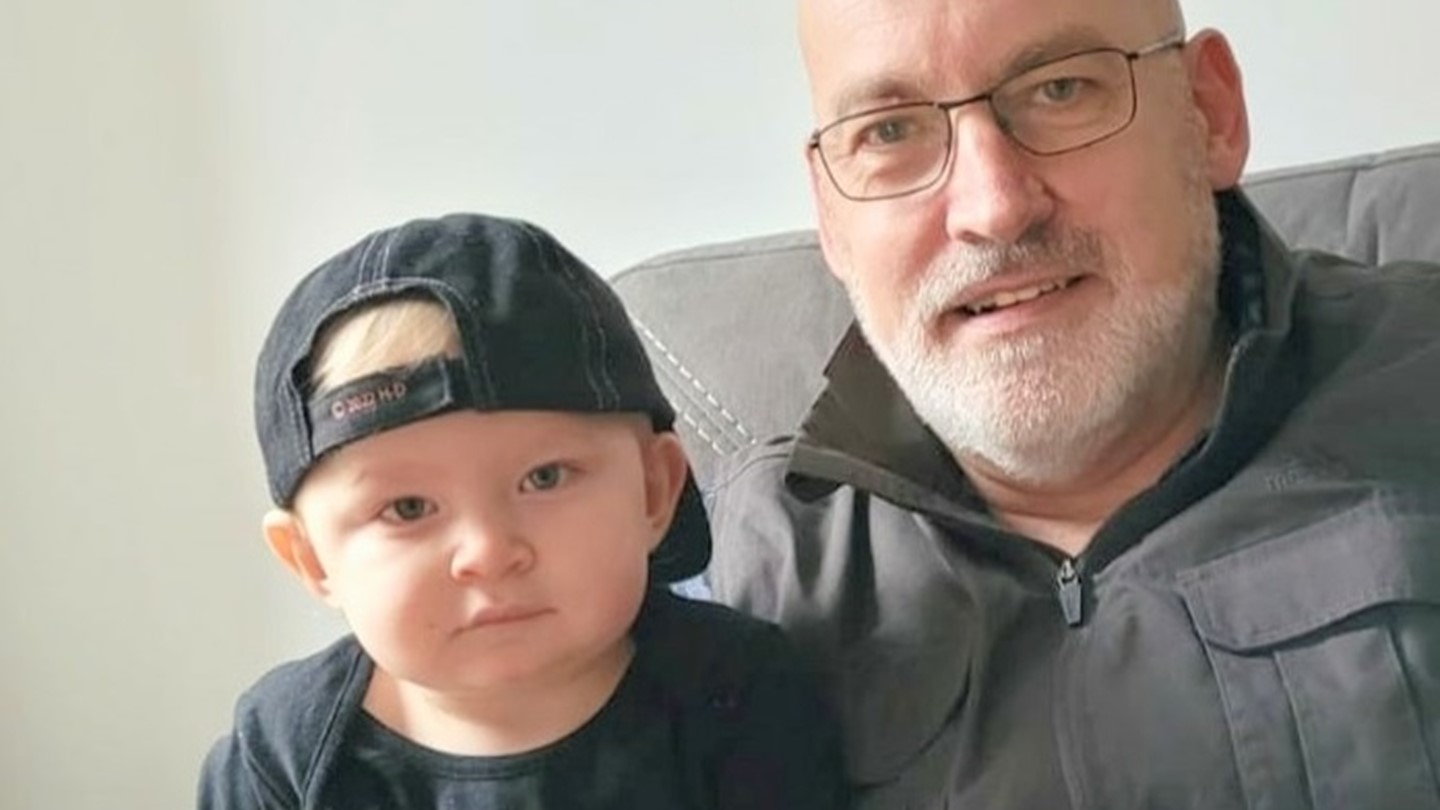 A Dumfries-based dad of two who was diagnosed with prostate cancer two weeks before Christmas is raising awareness following his two-year fight.
Alan Campbell, Paramedic Team Leader with the Scottish Ambulance Service (SAS), first became unwell in April 2021 and had a confirmed diagnosis of prostate cancer in December that year. He is now officially a Buddy with Prostate Buddies D&G, a support group based in Dumfries, helping men recently diagnosed with, or are concerned about, prostate disease or prostate cancer.
The 56-year-old was on night shift duty two years ago on April 1. Alongside his crewmate, Marc Greenland, he was allocated a job. However, his back seized up, pre-empted by two weeks of experiencing lower back pain.
His colleagues had to transfer him into his own ambulance, and he was taken to his local A&E at Dumfries and Galloway Royal Infirmary, while his initial job given to another crew.
He said: "Being taken in to A&E on a trolley early on the morning of the 1st of April was definitely strange with staff congratulating me on a fantastic April Fool's Joke, as they knew I like a good laugh. After realising my predicament with tears running down my face, the care and treatment I received was outstanding and highly professional by everyone involved at Dumfries and Galloway Royal - everyone wanted to help me.
"After treatment for pain, anti inflammatories and IV fluids, I was discharged. I had blood samples taken by my Advanced Nurse Practitioner at my GP surgery the day before this happened due to my ongoing back pain, which I was trying to work through. A week later the blood sample results revealed a raised levels of PSA (Prostate Specific Antigen) indicating the possibility of prostate cancer."
Multiple tests and scans over the next seven months revealed he had two tumours on his prostate, which needed intervention in Edinburgh. Due to covid delays, his surgery was scheduled for the 19th of April 2022, taking four hours where his prostate was removed. But on 30th June 2022, he received the news that he was cancer free.
Alan said: "This was the best news and outcome anyone could get and the relief I felt is totally indescribable, the weight lifted from my shoulders was immense and the reaction from family, friends and colleagues was a pleasure to see. I now have a totally different outlook on life and I am so happy that I will be here with my family and able to watch my Grandson Theo grow up."
Speaking of the initial diagnosis, Alan said: "It came out of the blue resulting in a few minute's silence not knowing what to say and thinking about death. Then ending up in tears as I was on my own when told. Having to tell my wife Sheila, and my family, including my two sons Scott and Murray, and friends of my predicament I found very hard and upsetting and I certainly could not have concentrated on any aspect of my job, so was very grateful of the time off. I was determined to enjoy Christmas with my family, then concentrate on the choices I then had to make between treatment or surgery."
The first year after receiving the news was "the longest year ever" due to delays caused by Covid.
He explained: "I had to wait months instead of weeks for appointments in Ayr and Edinburgh and nearly three months for the results instead of 14 days."
Since the diagnosis and surgery, Alan has since returned to work; initially, he came back doing light duties in July 2022. Now he works as Paramedic Team Leader, out of Dumfries Station and is back on his shift rota with his colleague Marc.
He added: "I must say my Scottish Ambulance Service management team in Dumfries was fantastic. I am still coping with side effects and weakness in certain parts of my body but am now able to carry out my normal duties and new duties as a Team Leader in Dumfries.
"I cannot thank my management team and colleagues enough for the support I have had. From sorting out financial issues to going out for coffee and just having general chats, all of these things have helped me keep my chin up through this difficult time in my life."
On his new role as a Buddy with Prostate Buddies D&G, he said he wanted to raise awareness of prostate cancer to employees and their families within the Scottish Ambulance Service.
He added: "I hope by doing so can make a difference and maybe just save some lives. Every member of the buddies group is qualified in a special way in that they have all had or have Prostate Cancer and have been through the subsequent treatments. We are all volunteers who want to help other men come to terms with their diagnosis and talk them through what happens next in terms of treatment and further support. Raising awareness at events and hopefully making a difference to someone's life.
"It took me a few weeks to pluck up the courage to make contact with Prostate Buddies but it was probably the best decision I made and you would be surprised what a difference a chat makes with someone who has experienced the exact same journey you are about to embark on. All I am hoping to do by raising awareness is to hopefully make a difference to someone in the service and maybe save a life by early recognition and treatment."
For more information on Prostate Cancer visit: www.prostatescotland.org.uk
For more information on Buddies visit: www.prostatebuddiesdandg.org.uk