SAS's flu vaccination bus is targeting the Highlands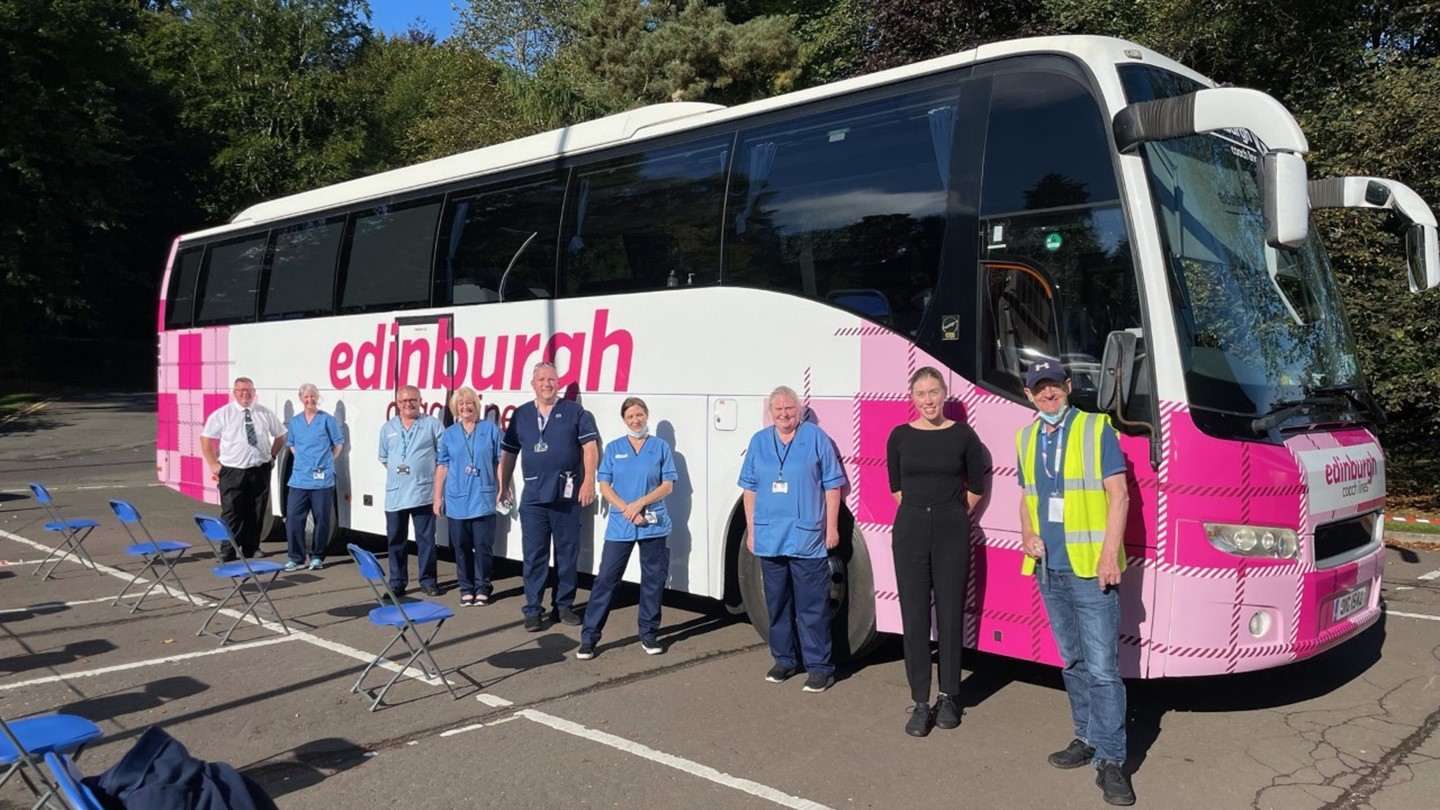 Working in partnership with NHS Highland and local authorities across the region, the vaccination clinic, which has also been effectively used for delivering Covid-19 jags, has been travelling across the Highlands to visit schools in hard-to-reach places, ensuring every child, from senior one to senior six, has access to the vaccine as winter approaches.
With the programme running from September, the schools visited include high schools in Wick, Thurso, Plockton, Portree, Ardnamurchan, Lochabar, Culloden and Inverness, with over 7000 pupils expected to be vaccinated by the end of November.
Since the start of the year, SAS has teamed up with health boards and local authorities to support the delivery of the national vaccination programme for Covid-19. There are now three new buses to cover the whole of Scotland – with a bus dedicated to the east, west and north of the country - and one of the key priorities is to ensure that students are able to access both the Covid-19 vaccine and the flu vaccine. This has been assisted by the Scottish Government, having provided new funding in order to improve the accessibility of vaccines in some of Scotland's most remote places.
Natalie Macdonald, Vaccination Programme Manager at the Scottish Ambulance Service, said:
"We've been working with the Scottish Government, Health Boards and local authorities across the Highlands to deliver our vaccination bus to schools, to ensure children have access to the flu vaccination.
"Through the commitment of our designated vaccination staff, we expect at least 7000 pupils to be protected through this programme, which will help to ensure we're keeping ourselves and our families safe from both the flu and covid-19 this winter."
Dr Tim Allison, Director of Public Health and Policy with NHS Highland, said:
"Delivering this programme of vaccinations is going to be very challenging so I am delighted that we have this support in place from the Scottish Ambulance Service. I would encourage everyone who is offered the flu vaccine to take it to ensure you are protected over the winter months."