Shaun, 9, awarded 'Special Bravery' certificate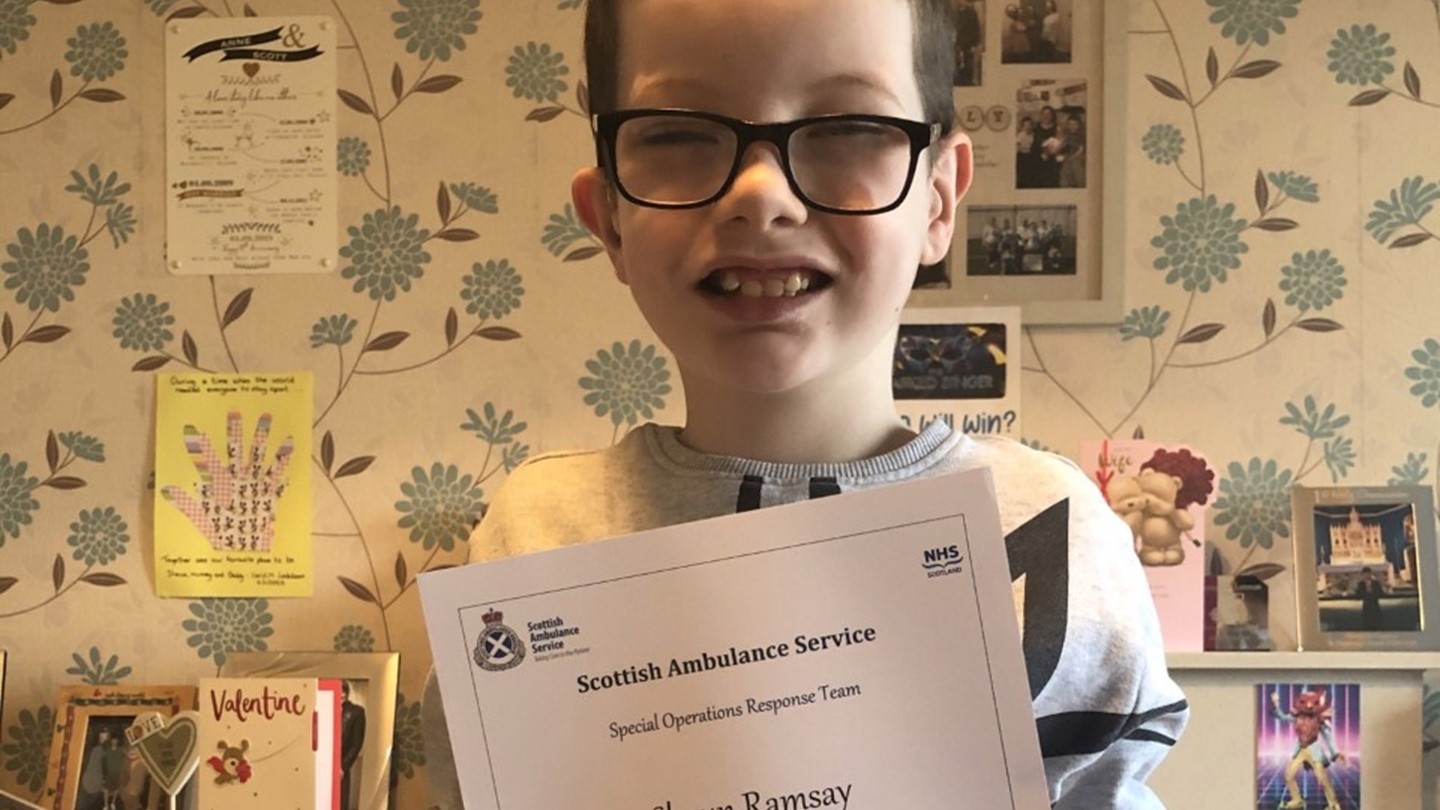 What a fantastic effort by young Shaun Ramsay, aged 9, who called an ambulance for his mum after she had a seizure.
Anne Ramsay, of Elderslie, said she is proud of her quick thinking son, who has Trisomy 8 mosaicism, a rare condition. Symptoms vary, but can include speech or learning delays.
She said: "He managed to give our address and tell them I was on the floor, when the ambulance arrived he let them in the house – it's incredible what we achieved.
"Although he must have been terrified he got help for me and managed to speak to the ambulance dispatcher words can't describe how proud I am. Can I also commend the team that came to my house they helped calm him down and took care of me."
Anne said Shaun wants to be a paramedic when he grows up – or an astronaut. Good luck Shaun in either career. What a remarkable effort to help your mum.
The call was taken by Fiona Cruickshanks and Kirsty Craig, of Paisley Station, also attended.
Shaun pictured with his Special Bravery Award given by the Scottish Ambulance Service.