Skye Cousins complete over 2,000 volunteering hours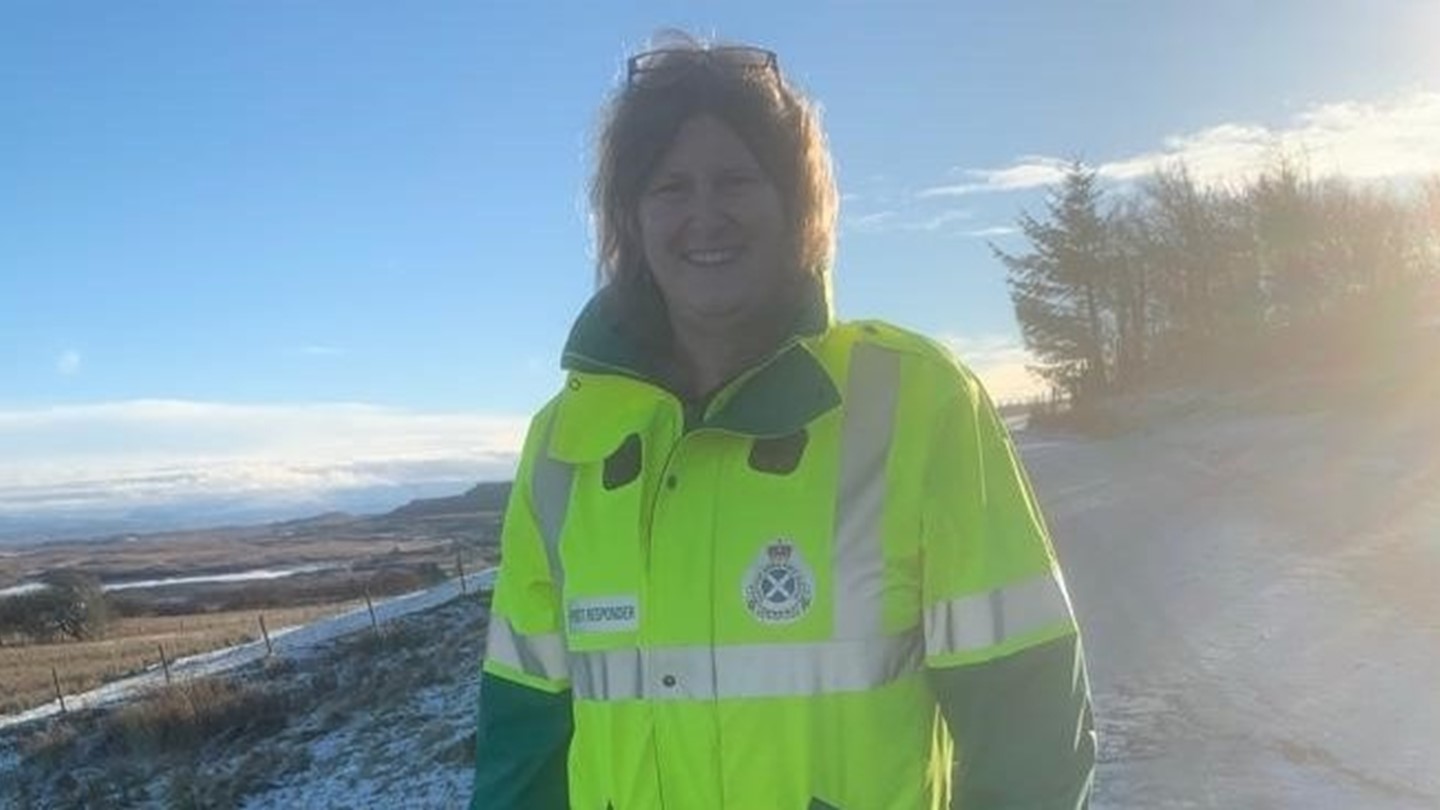 Skye-based cousins, Steve Brealey and Bridget Little, have racked up over 2,000 hours on call as Community First Responders (CFRs) in the Glendale area of Skye.
Like hundreds of such volunteers across the country, both have been trained by the Scottish Ambulance Service in delivering life-saving treatment in the community.
SAS currently has over 900 CFRs, largely based in rural communities. Their aim is to reach a potential life-threatening emergency in the vital first few minutes before an ambulance crew arrives. 
Steve Brealey, who is the co-ordinator for all 11 members of the Skye CFR team, said: "I have always held an interest in first aid and prior to retiring to Skye, volunteered as the First Aid Rep at work.
"Unfortunately, in December 2020 I was diagnosed with cancer. The Skye community were so incredibly supportive during my treatment, and it was really important to me to give something back. After becoming cancer clear, I was able to fulfil my dream of becoming a CFR. It's a job I love, and I'd recommend it to anyone interested in helping to save lives."
His cousin, Bridget Little, joined after seeing a post on Facebook inviting Skye residents to attend a meeting about becoming a Community First Responder.
Bridget Little said: "After attending the meeting, I decided it was a way that I could help my local community.
"Living in a very remote part of Scotland, I felt it was important to become a CFR to provide medical support before an ambulance can arrive. As a CFR, I can give reassurance to patients and their families whilst providing emergency medical support before paramedics are on scene.
"We are a tight knit community on Skye, a friendly group who get together every month for refresher training and to support each other."
David Rodger, SAS National Community Resilience Manager, said:
"Steve and Bridget's dedication to their roles as CFRs is fantastic to see and completing almost 85 days on call each since their training over a year ago is a fantastic achievement. They are a real asset to Skye, and I can't praise them enough.
"Our Community First Responders play a vital role in their communities, starting treatment while an ambulance is on route as every second counts when a person suffers a cardiac arrest or seizure."
To find out more about becoming a CFR, please visit: Community First Responders (scottishambulance.com)