SORT paramedic selected to join UK's International Search and Rescue Medical Team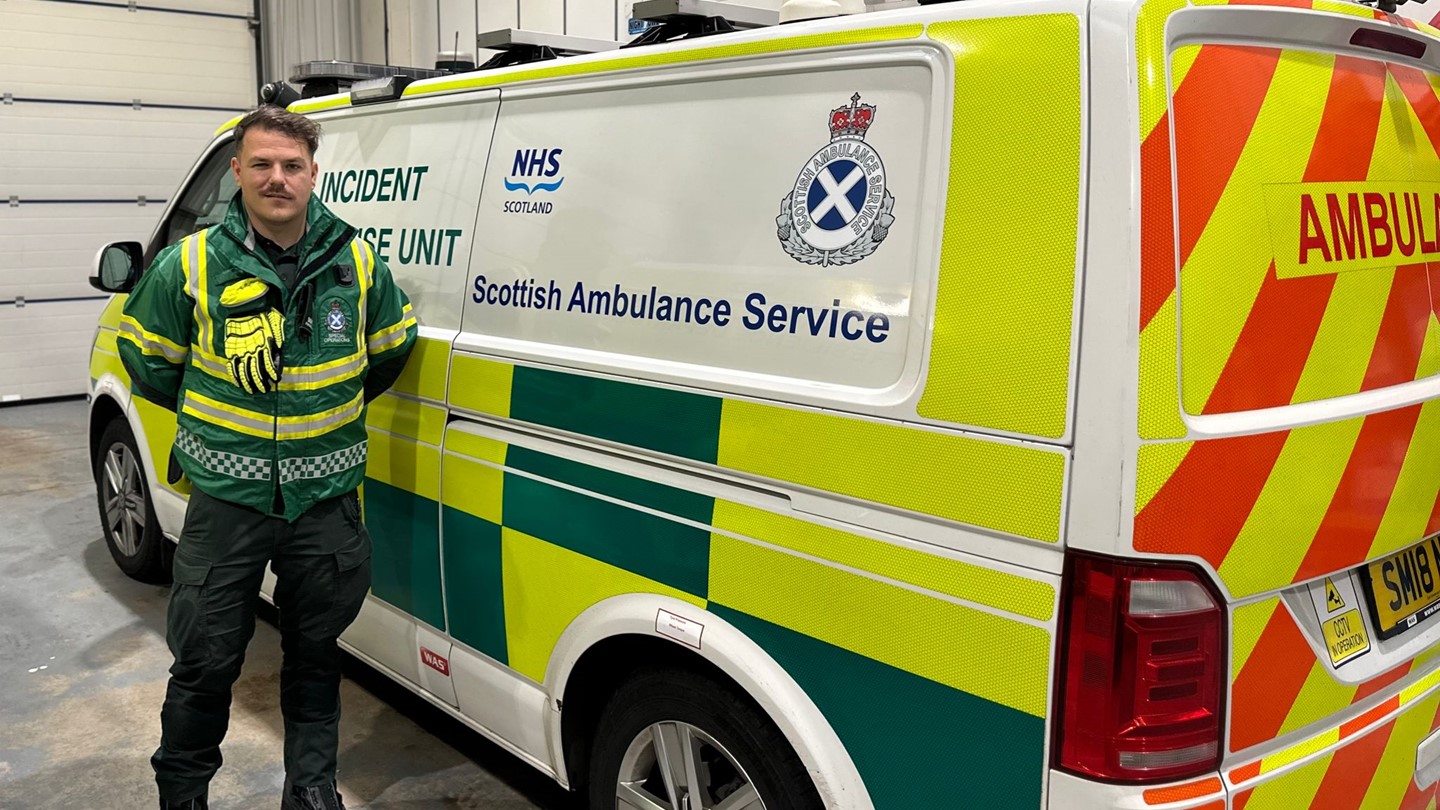 After being invited to attend a selection weekend down in the west-midlands; Jamie Pattison, a Paramedic with Alpha team at North SORT has been selected to join the United Kingdom's International Search and Rescue Medical Team (UKISAR UMT). Jamie becomes the first paramedic in Scotland to be selected for the team.
UKISAR is a heavy urban search and rescue team responds to humanitarian accidents or disasters on behalf of the UK Government. The current team structure is classified by the United Nations as a 'Heavy USAR Team' (Urban Search and Rescue) under the UN's guidelines.
The team is made up of those selected from the 15 Fire Services across the UK, including the Scottish Fire and Rescue Service. When the team deploys it is supported by the USAR Medical Team, for which Jamie was selected, just one of two successful candidates, and the only paramedic, from an incredibly strong field of candidates.
The selection process was held over a period of 36 hours. Which saw the candidates' undertaking challenges in USAR, medical moulages, water rescue, rope rescue, mock border crossings and one or two encounters with 'baddies' and only 2 hours sleep. Jamie said, 'the skills and strategies I have learned in his time with SORT were crucial to his success and will be essential moving forward in his work with the team.
Jamie will now be integrating with the SFRS element of UKISAR to begin developing his knowledge and skills to fulfilling his role with the UMT.