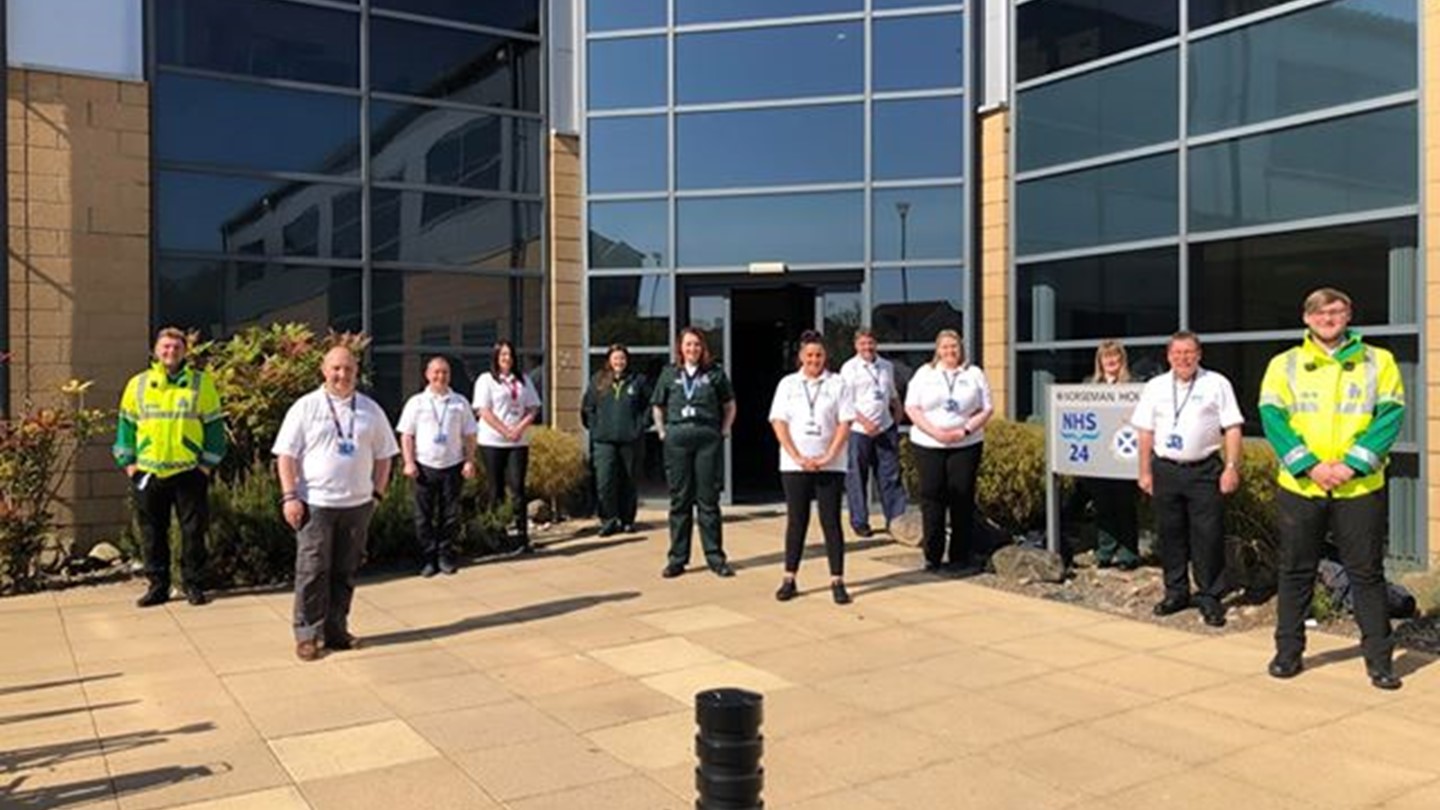 Jo Anderson volunteers in Roslin and Bilston as a Community First Responder. Along with a number of other CFRs, she is currently volunteering at out ACC to help with our Coronavirus response.
Where do you volunteer?
Roslin & Bilston in Midlothian as a Community First Responder. 
How long have you been a volunteer?
I qualified as a CFR in January 2010, so just over 10 years! I'm also a HeartStart Instructor (10 years) and an RLSS UK Community Instructor (2 years). I just qualified in May 2020 as an EMD to assist as a volunteer call handler in ACC East. 
What do you enjoy most?
Mainly it's giving my spare time to my community. I was raised in this area, so many of my patients I have known for most of my life. I think that can often provide comfort to the patient and their family to have a familiar face appearing when they are at their most vulnerable. I also truly enjoy offering HeartStart courses to the public, increasing the knowledge of pre-hospital lifesaving techniques. I find it very rewarding to assist people in a number of ways, most recently as a volunteer call handler. 
What would you like to say to all the volunteers across Scotland as a thank you?
Your time is so valuable, yet you offer it willingly to assist others. This is possibly the greatest gift someone can give to another in their hour of need. Thank you for giving your time, for the hours spent training, for your commitment to your communities, and your commitment to the Scottish Ambulance Service. 
Also, thank you to the army of SAS staff who look after the volunteers, the Community Resilience Teams, the training teams in ACC, the crews on the road who offer us a chance to attend observer shifts, and to the Executives who permit volunteers to assist the Service. Without any of you, we volunteers wouldn't be here.