Five West Lothian SAS staff members to take part in Three Peaks Challenge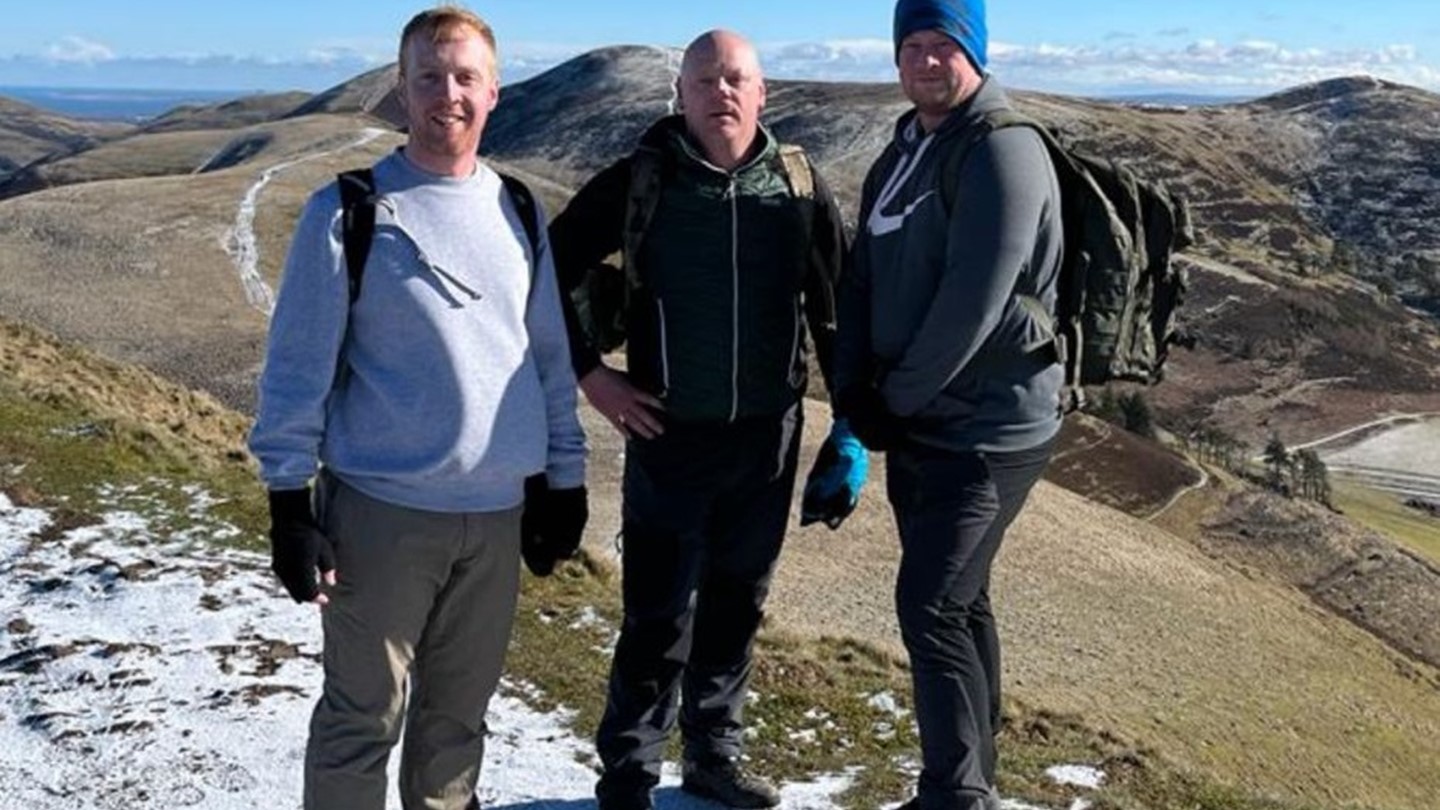 Five Scottish Ambulance Service staff members from West Lothian are taking part in the Yorkshire Three Peaks Challenge, aiming to complete it twice in 24 hours of walking, to raise money for TASC (The Ambulance Staff Charity). 
Ambulance technicians Nick Colwell, Graeme Blyth, Iain Hilditch, Craig Glowienko and paramedic Jonny Dowling, all from West Lothian, will start the first leg of the challenge on 31st May. 
The Yorkshire Three Peaks Challenge takes on the peaks of Pen-y-Ghent (694 metres), Whernside (736 metres) and Ingleborough (723 metres).
Each loop is 24.3 miles and includes 1585m (5200ft) of ascent. The five SAS staff members have been training for several months and taking part in a series of walks around Scotland. 
Nick, an army veteran of 23 years and now a reservist with the Scottish & North Irish Yeomanry, said: "Ambulance crews across the country attend all manner of incidents which can range from chest pains to a cardiac arrest and major trauma. This can, on occasions, all occur in one 12-hour shift.
"As you can imagine, this can be very challenging for crews both physically and most importantly mentally. 
"TASC provides ambulance staff throughout the country with mental health support, rehabilitation, and financial assistance. To have a nationwide charity that is dedicated to ambulance staff across all UK services means a great deal to my colleagues and I. For this reason, we are passionate about supporting such a good cause which is close to our hearts." 
Graeme, an army veteran of 10 years, was recently shortlisted along with Nick as a finalist in the Scottish Veterans Awards for their ambulance service group, The Pacemakers, which is aimed at staff health and wellbeing. They carry out a range of activities throughout the year in the West Lothian region, such as walks, social events like curry evenings and the West Lothian Emergency Breakfast Club. 
Graeme said: "I think this is going to be a tough but rewarding challenge which will place all of us out of our comfort zones. However, the money raised will help so many of my colleagues throughout the UK".  
For more information and to donate visit Iain Hilditch is fundraising for The Ambulance Staff Charity 
Pictured are Iain, Graeme, and Nick at the top of the Pentlands