Scottish Ambulance Service Prepares for Winter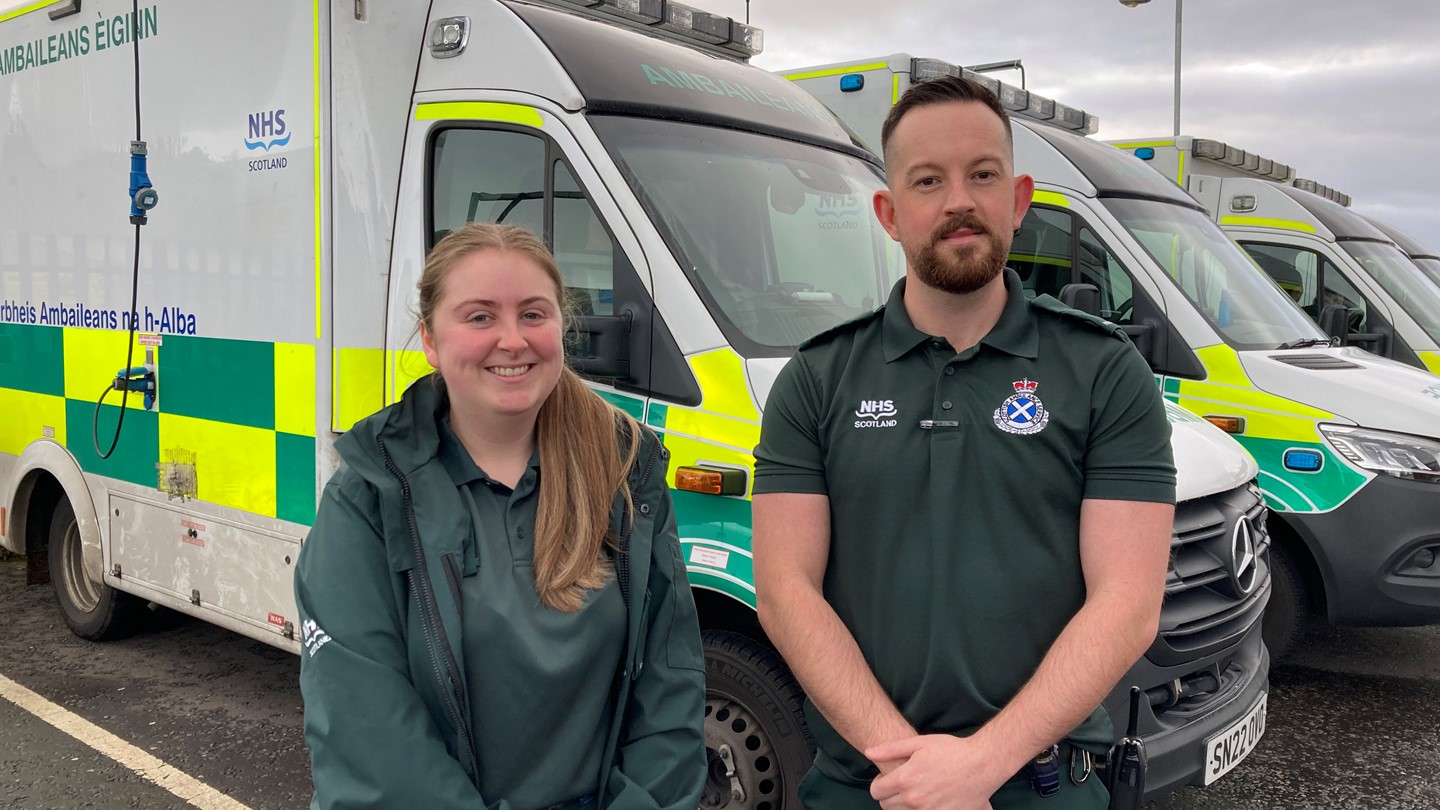 The Scottish Ambulance Service is bringing in a range of extra initiatives this winter, including new frontline staff, ambulances and enhancements to 999 call centre operations.
The initiatives will come into place in the coming weeks to help SAS meet the increased demands on their services at a time which is traditionally the busiest for the NHS.
Recruitment is already well underway to support SAS's dedicated frontline workforce with 317 new paramedics, technicians and advanced practice practitioners joining the Service by the end of March 2024.
Additional clinicians are also being introduced in the Service's Integrated Clinical Hub. The Hub triages less seriously ill patients who don't need to go to A&E to receive care and provides alternative routes for treatment, freeing up ambulances and reducing pressure on A&Es.
Michael Dickson OBE, Chief Executive of the Scottish Ambulance Service said: "We know that winter will be an extremely challenging period for the NHS which is why we've introduced a range of initiatives to help our patients and support our staff this winter.  
"Our patients are our priority, we will do everything we can to ensure patients are cared for and get the service they need quickly and efficiently.
"Not every call to 999 needs an ambulance or a trip to A&E and we are completely focussed on supporting patients to get care at home or close to home where it is safe to do so, ensuring patients get the right care, in the right place, at the right time.
"The SAS workforce is essential as they carry out their roles often in extremely difficult circumstances and we will continue to support them during this high-pressure time. We urge the public to help our staff by remembering that 999 and A&E is for emergencies, if you need urgent care, but it's not life-threatening, you can call NHS 24 on 111, day or night, or your GP during opening hours."
Background
Extra initiatives being brought in this winter include:
• New staff, including Advanced Practitioners into each region and 52 new vehicles such as Rapid Response Vehicles to help respond in a more flexible manner throughout the winter period.
• Maximising the use of trained volunteers such as Community First Responders, Cardiac Responders and BASICS, where appropriate.
• Utilising dedicated Patient Transport Service (PTS) resources for low acuity patients, freeing up ambulances to get help to very seriously unwell patients as quickly as possible.
• Connecting patients with local services and communicating pathway information to SAS clinicians.
• Daily meetings with health boards to respond to the challenges relating to hospital handover delays so that our highly-trained ambulance crews can be back out responding to the next patient in the community who needs our help.
• Hospital Ambulance Liaison Officers (HALOs) will work with senior hospital site managers and the Service, improving the hospital admission and discharge process.
• Ensuring the wellbeing of our crews, working with Health Board partners to provide refreshments for crews at hospitals in periods of high pressure and demand
• Piloting new processes to help staff finish on time to protect their wellbeing and having a wide range of health and wellbeing services available for them to access should they need them.