Rewarding our Mobile Testing Unit staff with a new education opportunity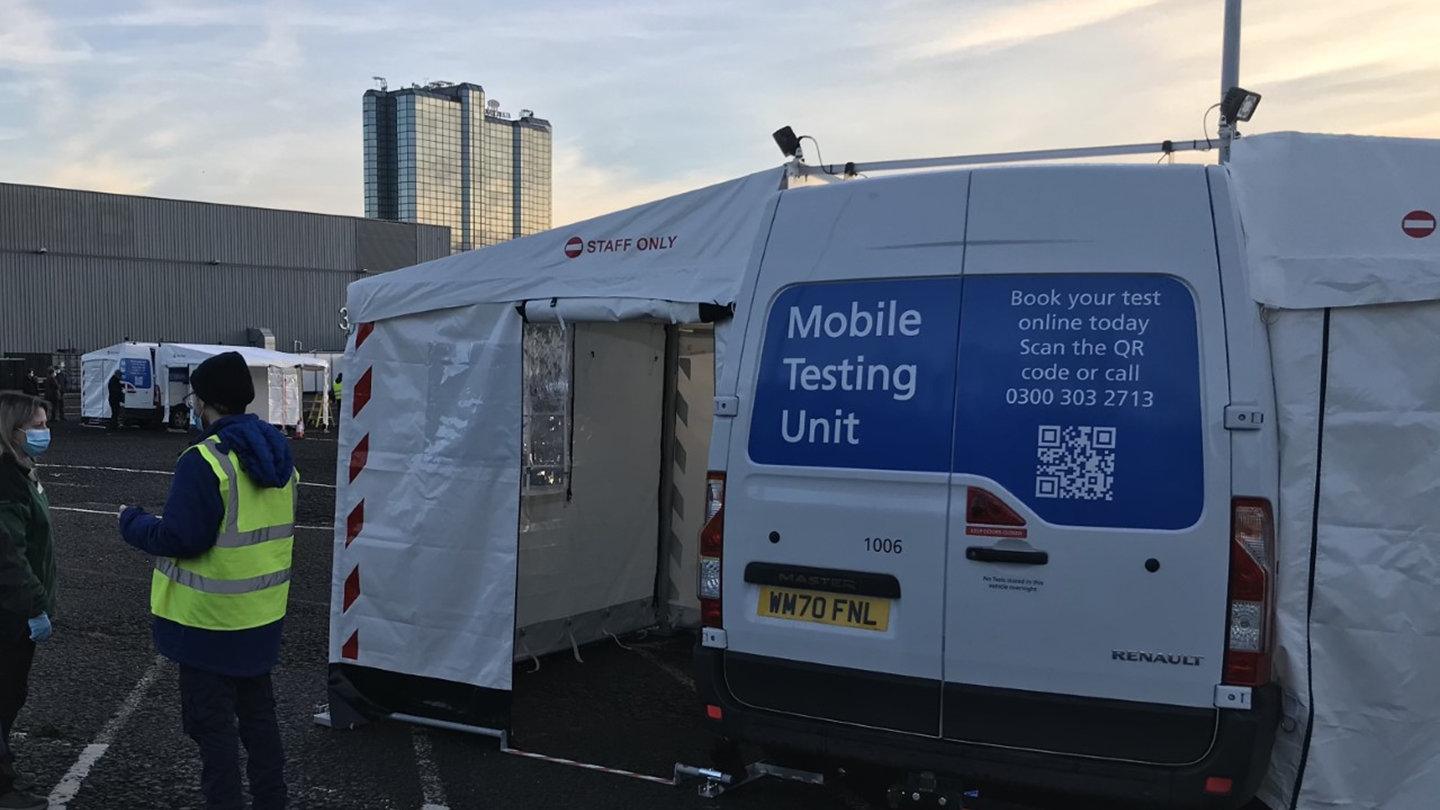 The Scottish Ambulance Service has teamed up with West Lothian College to promote a new Scottish Vocational Qualification (SVQ) in health and social care for staff working at our Mobile Testing Units (MTUs).
The Gateway to Health and Social Care SVQ is a nine-week course developed by
West Lothian College in collaboration with the Service. It provides MTU operatives with the opportunity to formally demonstrate their current skills and knowledge which they have developed in their work at the testing centres. The course, starting in June 2021, is a stepping stone for those who are interested in pursuing a career in Health and Social Care, as successful completion of this short course can be used towards the full SVQ award.  
This opportunity for staff working within the MTU has been made possible by a £200 grant for each staff member from Skills Development Scotland. It will provide MTU operatives with a transferable qualification to apply for further opportunities within health and social care.
Our 39 MTUs across Scotland support the ongoing response to the COVID-19 pandemic by ensuring patients in urban, rural and remote areas have easy access to a coronavirus test. The location of the units is planned by National Services Scotland and local resilience partnerships.   
John Alexander, General Manager for the Mobile Testing Units (MTUs) said: "So far over 300 staff members have looked into applying for this great opportunity, which allow them to receive a formal qualification following the practical skills they have developed in their roles. We've seen the dedication of our staff who have signed up to work at Mobile Testing Units, many of whom were working in very different roles before the pandemic, and this qualification will equip our staff with further skills to develop their careers."
Jackie Galbraith, Principal of West Lothian College said: "We are delighted to be working in partnership with Scottish Ambulance Service on this opportunity for their staff and to support the development of the Health and Social Care workforce. This is a really valuable qualification, allowing MTU operatives to transfer their skills to other areas within health and social care. I have no doubt that our excellent team of work-based assessors will enable Mobile Testing Unit staff to succeed in this new qualification."  
Find out more about our Mobile Testing Units (MTUs).