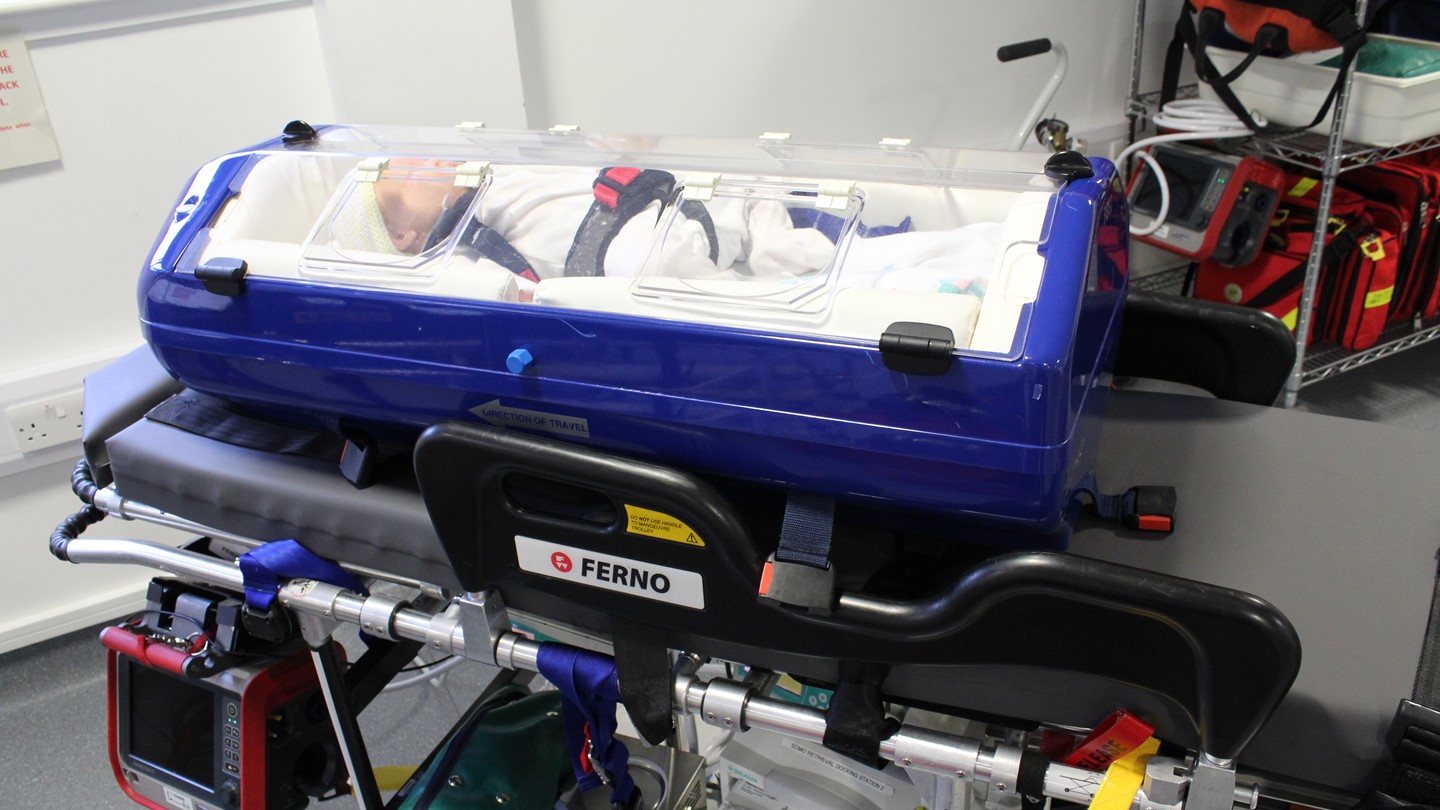 Some babies need specialist care when they are born. The clinical staff caring for your baby may recommend they be transferred to a hospital that provides this more specialised care.  A specialist division of the Scottish Ambulance Service referred to as the ScotSTAR Neonatal Service carries out this transfer.
What happens during the transfer?
Our team of specially trained neonatal staff will assess and prepare your baby for the journey.  They will care for your baby and provide ongoing support during the transfer.  The journey is usually in an ambulance designed for neonatal babies.  Occasionally, due to distance, time or location, the transfer may be by plane or helicopter.  Your baby will travel in a specially designed transport incubator.
Can I travel with my baby?
We always try to support one parent to travel with their baby, unless there is a specific reason why that would be unsafe.  However, space in the ambulance, plane or helicopter can sometimes be limited and it may not always be possible to accommodate you.  Unfortunately, you will not be able to travel with us if you are still under midwifery care.  In this case, we can often accommodate a birthing partner.  Children are not permitted to travel with the baby.
What happens if I can't travel?
If appropriate, the hospital your transfer.  If you are travelling in your own vehicle, the team will provide you the hospital address and contact details.  Please do not follow the ambulance, as this can be very dangerous.
Support
Bliss is a charity that offers a wide range of free services for the families of premature and sick babies.
If you're the parent, parent substitute or sibling (aged under 18) of a young inpatient under the age of 18 receiving hospital care, you can claim for the costs of travel and food.  An inpatient is a patient who lives in hospital while having treatment.