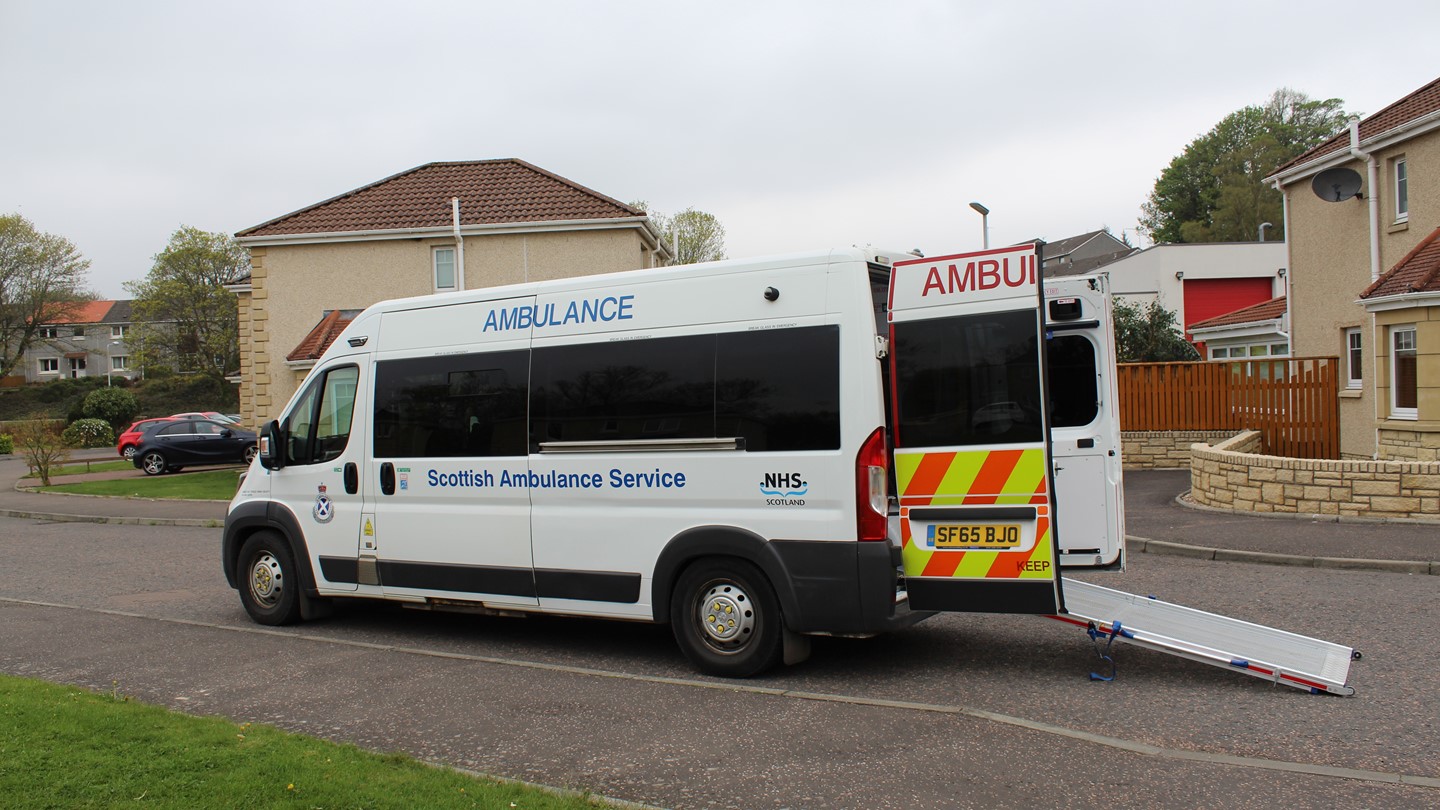 Unfortunately, space on ambulance transport is very limited. This means that you can't take an escort with you unless you have a medical need that would require treatment during your ambulance journey. You may travel on the ambulance with an escort or carer if: 
you are under 16 years old 
you have learning difficulties 
you require more specialist personal support from a carer due to your medical condition or a mental health condition   
Assistance dogs can travel with you to and from your appointment.